Founded in 1961 by H.S.H. Prince Rainier III as a tribute to his wife Princess Grace, the Monte-Carlo Television Festival will officially begin celebrations to mark its 60th anniversary on 5 February 2020 in Los Angeles, the heart of the world's film and television industry.
Such an exceptional event deserves a venue worthy of the Festival and its 60th anniversary, a truly iconic setting steeped in history.
The natural choice was the Sunset Tower Hotel, a historic and elegant Art Deco establishment located on the famous Sunset Boulevard, the bustling 39 kilometer long highway, that is home to California's most vibrant nightlife.
An iconic hotel less than 4 kilometers from the Walk of Fame, the Sunset Tower has welcomed some of the biggest names in Hollywood over the years.
And a host of famous Hollywood faces will be in attendance at this very special evening event where H.S.H. Prince Albert II of Monaco, Honorary President of the Festival, will welcome 250 prestigious guests, actors, actresses, directors, producers, as well as former jury presidents, Honorary Golden Nymph and Crystal Nymph winners.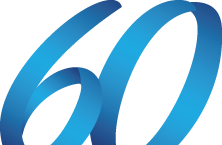 About Us
Originally created by Prince Rainier III of Monaco, and now under the Honorary Presidency of H.S.H. Prince Albert II of Monaco, the Monte-Carlo Television Festival has become the The Not-to-be-Missed TV event for the entire television industry.
History

Our Contacts
Le Triton, 5 rue du Gabian, entrée C
98000 Monaco
Tel: (+377) 93 10 40 60
Fax: (+377) 93 50 70 14