2023 Juries

Jury Fiction
John GOODMAN –
President
Actor (USA)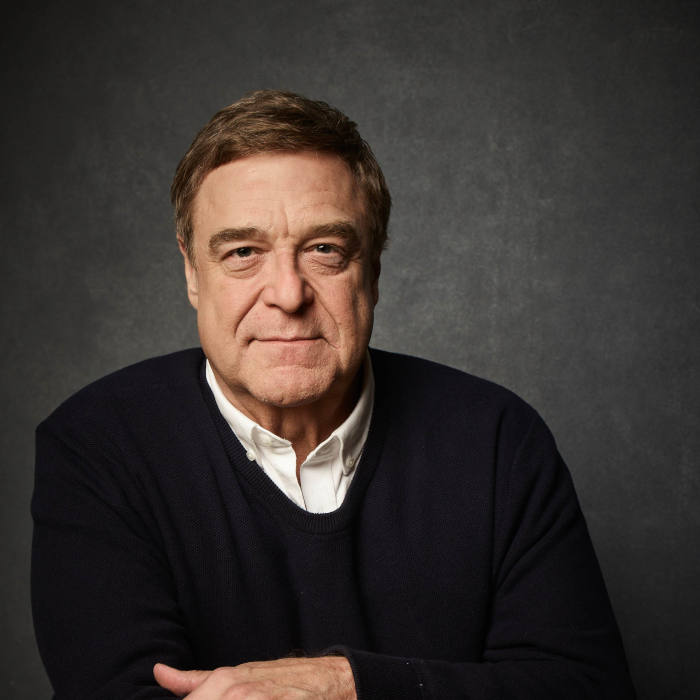 John Goodman is an American actor with a degree from Southwest Missouri State University.
Goodman can currently be seen starring in Season 5 of "The Conners." His upcoming projects include Season 3 of HBO's "The Righteous Gemstones."
In 2013 Goodman starred in Ben Affleck's drama "Argo," which won the Academy Award for Best Picture.
That same year he won the 2013 National Board of Review Spotlight Award for his work in "Argo, "Flight" and "Trouble with the Curve." Goodman was also seen in the black-and-white silent feature "The Artist" which won the 2012 Academy Award for Best Picture.
In 2016, Goodman returned to the stage in the Broadway revival of Ben Hecht and Charles MacArthur's "The Front Page," starring alongside Nathan Lane and John Slattery. Additionally, he made his West End debut in David Mamet's 1975 play "American Buffalo" at the Wyndham's Theatre in London.
His other TV credits include ABC's "Roseanne" Reboot, Amazon's original series "Alpha House," the Starz miniseries "Dancing on the Edge," DirecTV's "Damages," and NBC's "Community".
Among Goodman's many accolades are a Golden Globe Award for Best Actor and seven Emmy nominations for his role in "Roseanne." He also won Emmy nominations for his starring roles in TNT's "Kingfish: A Story of Huey P. Long," in the CBS production of Tennessee Williams' "A Streetcar Named Desire" and in the Coen Brothers film "Barton Fink." In 2007, Goodman won an Emmy, for Outstanding Guest Actor, on "Studio 60 on the Sunset Strip."
Francesca CHILLEMI
Actress (Italy)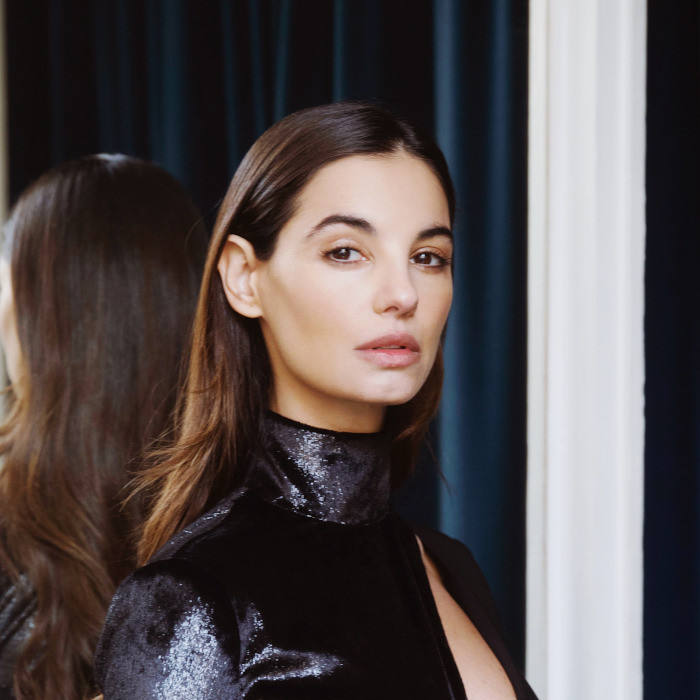 Francesca Chillemi was born in Messina, Sicily, she became Miss Italia at just 18 years old. She soon started her career as TV actress and TV presenter.
From 2007 she played in several Italian TV series and in 2009 has her debut into the big screen with the "Feisbum - Il film - Gaymers" directed by Emanuele Sana, and in "Cado dalle Nubi" by Gennaro Nunziale.
In 2010 she was the main character in the TV serie "Preferisco il Paradiso" next to Gigi Proietti.
In 2013 Francesca co-presented the final of the 74th Edition of Miss Italia with Massimo Ghana and Cesare Bocci. She is "Azzurra" in "Che Dio ci aiuti", a popular tv series, season 7 just came out with a huge success especially for her character.
In 2021 Francesca had a role in "Leonardo" directed by D. Percival streamed in Rai and Netflix with a fantastic cast by her side. Francesca's latest success is "Viola come il mare" an Italian TV series broadcast on Canale 5 in which she stars as Viola.
Frank SPOTNITZ
CEO & Executive Director - Big Light Productions (United Kingdom)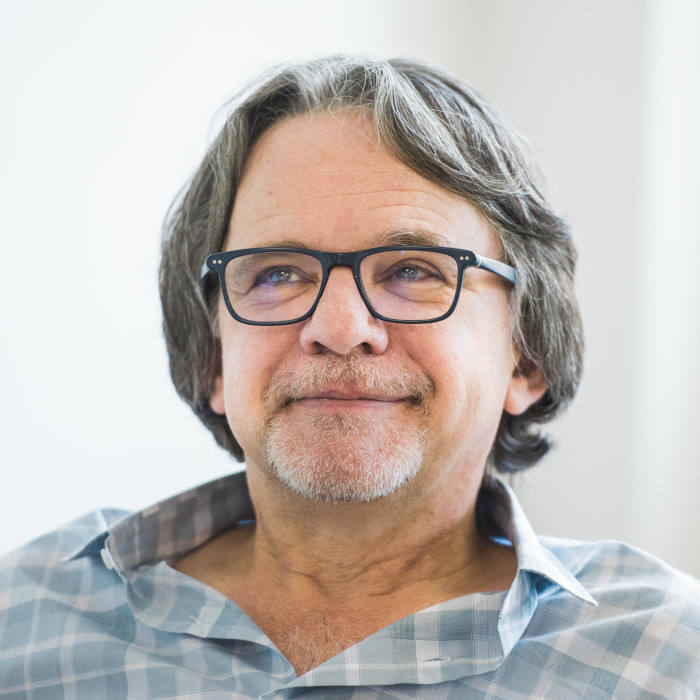 Award-winning writer and producer Frank Spotnitz founded Big Light Productions, a London-based production company, in 2013. Their high-end drama productions include Amazon's Emmy award-winning The Man in the High Castle and three seasons of Medici for Netflix and Rai, and Leonardo, which is based on the famous Italian artist played by Aidan Turner, and was co-created and written by Spotnitz, and co-produced by Big Light Productions and Lux Vide, for Rai and Amazon Prime.
Big Light also co-produced series 2 of Patrick Dempsey drama Devils for Sky and produced a series of scripted podcasts with Audible UK, including Radioman, starring Nikolaj Coster-Waldau.
Spotnitz has over 25 years' experience in television as a writer and producer. Serving as EP, he wrote or co-wrote more than 40 episodes of The X-Files, and on both feature films. He shares three Golden Globes for Best Dramatic Series and a Peabody Award for his work on the seminal science-fiction series, and was Emmy-nominated both for writing and three times for Outstanding Drama Series.
In 2013 Spotnitz helped establish and began teaching at Serial Eyes, a postgraduate training programme in Berlin which prepares for the next generation of European TV writer-producers.
Sara MORTENSEN
Actress (France)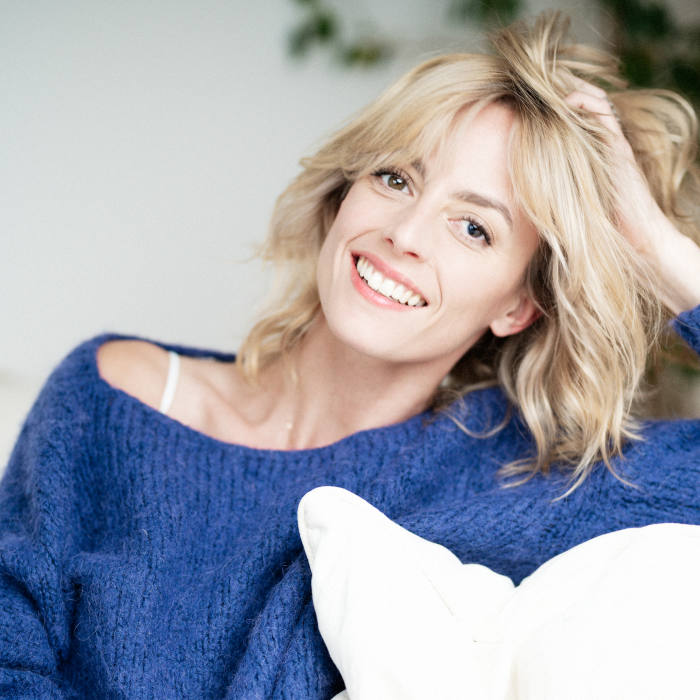 Sara Mortensen is a French actress.
She made her acting debut in a number of short films, before moving on to direct one of them, "Facteur Chance", in 2003.
At the same time, she performed on stage. From 2007, Sara took on a handful of roles in film, appearing in the comedy "15 ans et demi" with Daniel Auteuil and in the drama "Un homme et son chien" alongside Jean-Paul Belmondo. She also made numerous TV appearances in popular French programs such as "Engrenages", "Femmes de Loi", "Joséphine, ange gardien" and "Clem". You could also see her in "L'Abime" with Gil Alma, a mini-series for France 2 that was a huge success.
However, it was the character of Coralie Blain in "Plus belle la vie" (France 3) that really made her know to the public. Despite this recurring role, Sara continued her career in film and other series. She was cast in the film "Il a déjà tes yeux", the TV movies "Les mystères de", "Déflagrations" and Lucien Jean Baptsiste's "La deuxieme Etoile".
Since 2019, she plays Astrid Nielsen, an autistic documentalist, in the series "Astrid et Raphaëlle", alongside Lola Dewaere. This composition role was a revelation for the actress, who found the exercise as exciting as it was perilous. The series has gone international, and season 4 has already been filmed, while the sequel is currently being written.
Shane WEST
Actor & Producer (USA)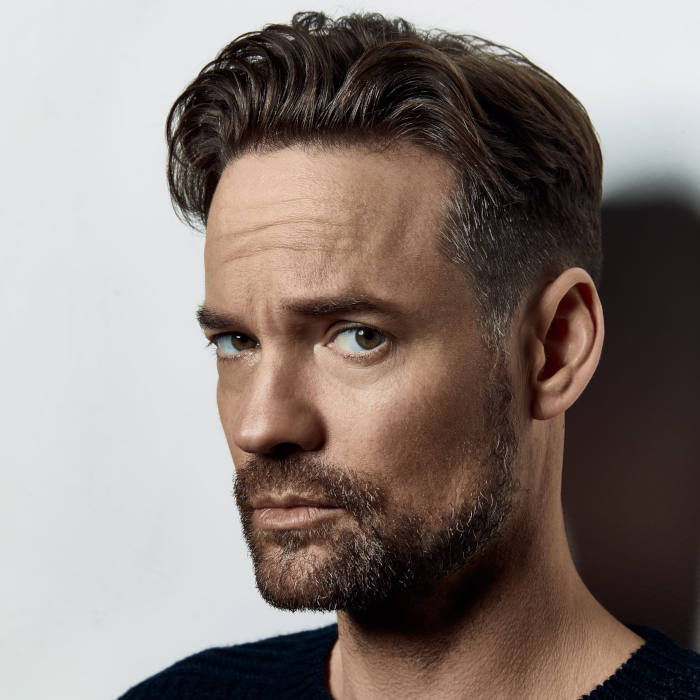 Born in Baton Rouge, Louisiana, Shane West found a passion for acting at an early age. He has achieved success on both the big and small screen, receiving multiple accolades including the Young Hollywood Superstar of Tomorrow Award, The Philadelphia Film Festival's Rising Star Award, multiple Teen Choice Awards and a nomination for the Cinescape Genre Face of the Future Award.
On the big screen, West starred as the legendary Darby Crash in the independent film What We Do Is Secret. The biopic follows Crash, the self-destructive lead singer, and his infamous band The Germs. His role garnered critical acclaim and the surviving members of the band were so taken with his performance, he was invited to play with them at a production party for the film, after which Germs reformed with West as singer. The new lineup of the band performed all over the globe, including multiple years on the Warped Tour.
Other film credits include starring opposite Sean Connery in the Fox feature film, The League of Extraordinary Gentlemen, opposite Mandy Moore in the Warner Bros. feature A Walk to Remember, adapted from the Nicholas Sparks novel, Liberty Heights, A Time for Dancing, Get Over It, Oceans 11 and Whatever It Takes.
On television, West was seen on the final season of Fox's hit series Gotham playing Eduardo Dorrance/Bane. He also starred as Capt. John Alden on WGN America's Salem, the networks first foray into original scripted programming, The CW's Nikita opposite Maggie Q and NBC's long time hit ER as the atypical "Dr. Ray." He is also known for his starring role as "Eli" on the Emmy winning ABC drama series Once and Again.
West recently appeared in The Chariot starring opposite John Malkovich, Thomas Mann and Rosa Salazar and Escape the Field, opposite Theo Rossi. His indie drama Gossamer Folds played at the 2020 Outfest LA Film Festival and Here Alone took the Audience Award at the 2017 Tribeca Film Festival. When not filming, he resides in Nashville, TN and spends time playing with his band, Twilight Creeps.
Marcus AMMON
Managing Director - Bavaria Fiction (Germany)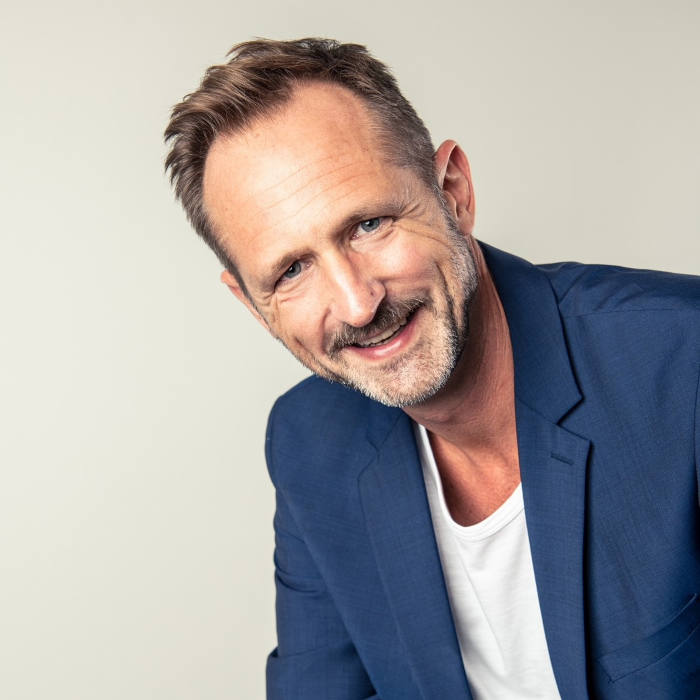 As Managing Director Content, Marcus Ammon assumes responsibility for the content of all Bavaria Fiction's productions and projects.
From 2009 to 2021, Marcus Ammon worked for Sky Deutschland in the content department, where he was responsible for the section Original Production. Fictional in-house productions such as "Das Boot", "Babylon Berlin", "Pagan Peak" and "8 Tage" were developed and produced under Ammon's guidance. In addition to this role, he represented the European production unit Sky Studios in Germany and Austria. Previously Marcus Ammon was in charge of the development and expansion of the film and series channels - Sky.
Before joining Sky, Marcus Ammon was Managing Director at MGM Networks Deutschland GmbH between 2003 and 2009. Prior to that, he served as Program Director at Universal Studios Networks Germany GmbH and was responsible for program acquisition and planning for the channels 13th Street and Studio Universal. Marcus Ammon spent the first four years of his professional career at broadcasters ProSieben and Kabel 1.
Marcus Ammon studied theatre, film and television studies, business administration and political science at the Ruhr University in Bochum.
Camilla RYDBACKEN
SVP Scripted Content - Viaplay (Sweden)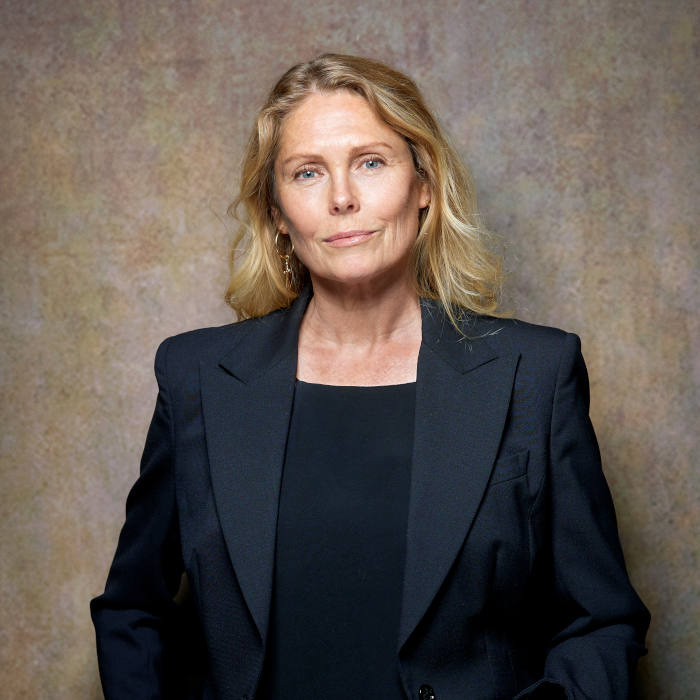 Camilla Rydbacken is SVP Scripted Content at Viaplay Group, the operator of the fast-growing Viaplay streaming service, where she is responsible for the development of Viaplay's extensive slate of series and films.
Viaplay is present on a direct-to-consumer basis in 13 countries, following recent launches in the US and Canada, and is targeting approximately 12 million subscribers by the end of 2025.
The leading producer of Nordic drama, Viaplay is now expanding into international productions, and Camilla is responsible for the development of hit shows including Lars von Trier's 'The Kingdom Exodus', 'Pørni', 'Billy the Kid', 'Those Who Kill' and the Canneseries winner 'Partisan' along with major upcoming titles such as 'Rebus' and 'Ronja, the Robber's Daughter'.
Before taking on this role in October 2019, Camilla held a range of senior content positions including Head of Content at NENT Group Sweden and Head of Local Production at Discovery Networks Sweden.
Jury Actualités
Tom JENNINGS –
President
Executive Producer (USA)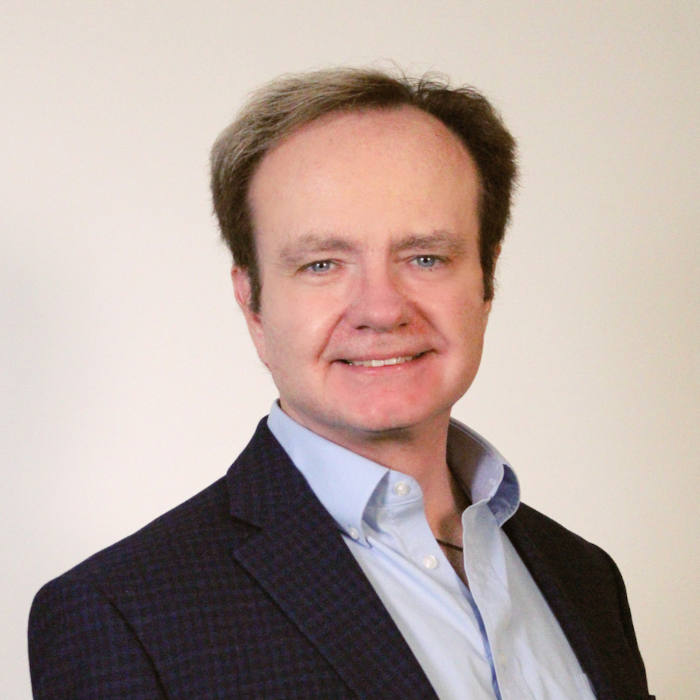 Tom Jennings is a Peabody and Emmy award-winning documentary filmmaker and journalist. He has written, produced and directed more than 500 hours of programming on topics including politics, religion, history, crime, sports, mystery and travel.
He has produced films all around the globe, always looking for new ways to tell stories that are informative and entertaining. Tom and his company received The Peabody Award for their Smithsonian Channel film detailing the assassination of Dr. Martin Luther King. The Emmy, which 1895 Films has received many nominations, was awarded to Tom and his company for their National Geographic film about the 1986 Space Shuttle Challenger Disaster.
Tom also produced the highly successful profile of Princess Diana, called Diana: In Her Own Words, which became a worldwide phenomenon in 2020 after Netflix paired the documentary with Season 4 of its series, The Crown. Tom won the 2020 Producer's Guild of America Award for the film Apollo: Missions to the Moon on Disney+.
Tom started his career as a print journalist, writing for publications including the New York Times, the Los Angeles Times and Associated Press. In 1994, he was nominated for the Pulitzer Prize in journalism for investigative reporting.
In 2019, Tom was the recipient of The William Taylor Award from his alma mater, Kent State University. The prestigious award is given each year to an outstanding alumnus of KSU's School of Journalism and Mass Communication.
Patrick ARYEE
TV presenter & filmmaker (United Kingdom)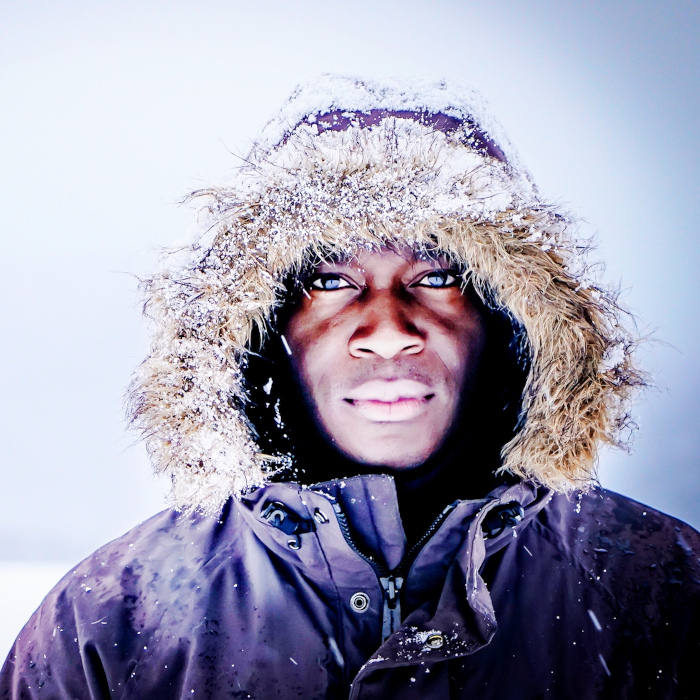 Patrick Aryee is UK based TV presenter, author, public speaker, content creator and podcaster.
The British-Ghanaian is most well-known for his work as a wildlife TV presenter and has hosted several primetime network documentary series' including Super Senses (BBC Two), Big Beasts (Sky Nature), and Evolve (Curiosity Stream|Amazon Prime Video).
Like many of us, Patrick had a curious mind from a young age. Inspired by the popular British science TV show Tomorrow's World as well as the timeless science fiction sagas – Star Trek and Star Wars – he recalls having one of his very first 'lightbulb moments' at an after-school science club. The young students were each shown how to use regular household supplies, to extract DNA, from an onion! This bootstrapped science experiment was a paradigm-shifting moment that would go on to have a profound impact on his life in becoming a communicator of science himself.
As one of the first black British African wildlife TV presenters to feature as a solo lead for the major broadcasters BBC and Sky TV, Patrick has over a decade's worth of experience both behind and in front of the camera. His experience extends across several productions with the BBC Studios Natural History Unit during which time he learnt from some of the industry's very best, including the legendary Sir David Attenborough.
Investigations into the worlds of science, nature, and technology are where Patrick's passions lie. A self- confessed thrill seeker his personal story is one of perseverance and always believing in your creative vision.
Patrick is currently learning about the power of online marketing and how to deliver audiences impactful high- value SEO driven content.
Jeanette LARSSON
Editor in Chief & Producer (Sweden)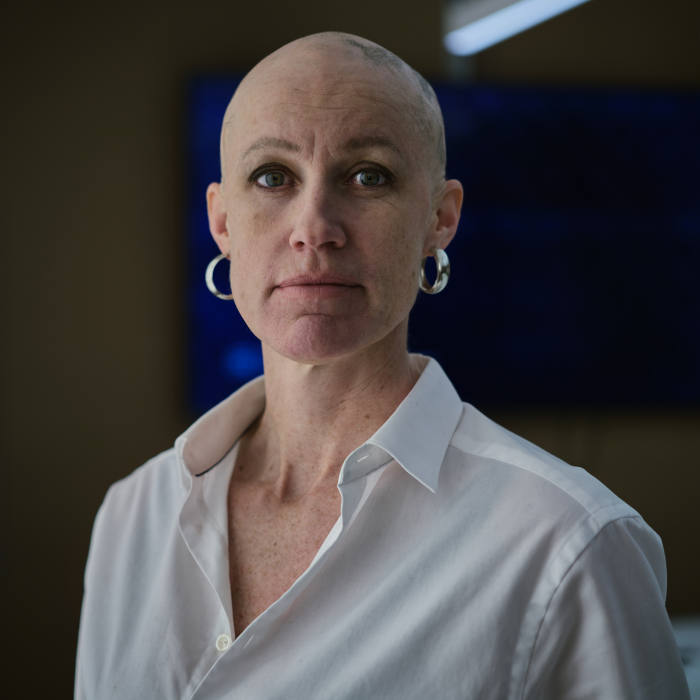 Jeanette Larsson is a senior editor and producer at SVT News. Jeanette is an experienced journalist who has been working in different roles at SVT since 2004.
She has produced long and short form factual films and reports from across the world and worked as a senior editor producing news documentaries as well as talk-shows.
Since 2011 she is in charge of SVT's flagship daily news and current affairs programme Aktuellt which provides in-depth analysis and live interviews.
Jeanette also produced SVT One's prestigious election night coverage in 2018 and 2022 as well as the EU election progammes in 2014 and 2019.
Aïda TOUIHRI
Journalist (France)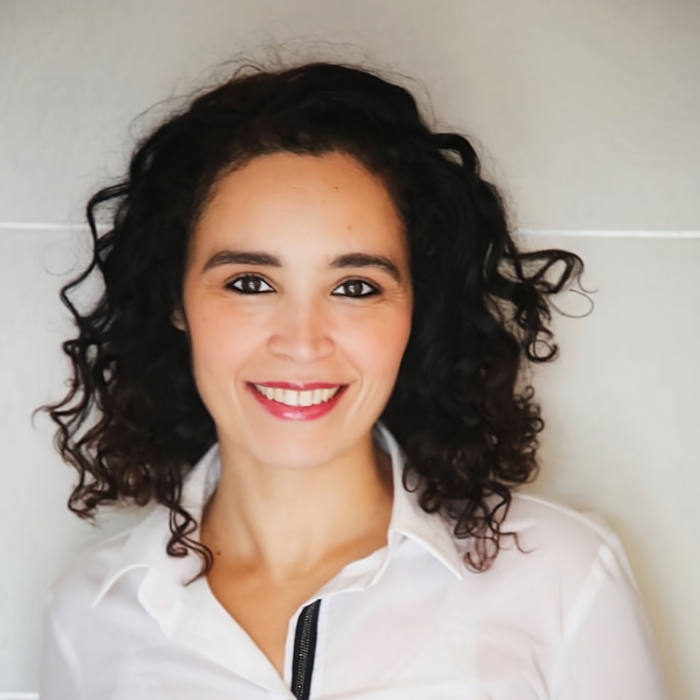 Aïda Touihri started her career on the radio by winning the François Chalais Young Reporter's Hope Prize. She joined the editorial staff of France Inter where she combines fieldwork and presentation for several years.
Spotted by M6, she launched the news magazine "66 minutes" which she presented for seven years, alongside the 12.45 TV news program. She then hosted the cultural magazine GRAND PUBLIC for France 2 until 2015.
After a brief period on Canal +, she now devotes herself to her activities as a producer. For three years, she has produced and directed the series of reports "Engagez-vous" on RMC STORY of which she has shot nearly 100 episodes.
In March 2021, she launched her first podcast: "Tu seras une femme" (You will be a woman), stories of women's lives over several generations.
Since January 2023, she hosts the magazines "Protection" and "Immersion" broadcast weekly on RMC STORY.
Aïda Touihri is committed to subjects that are close to her heart and does not put any barriers to make her movies, except the one to be as close as possible to reality.
José Carlos GALLARDO
Director of TVE Non-Daily News Program (Spain)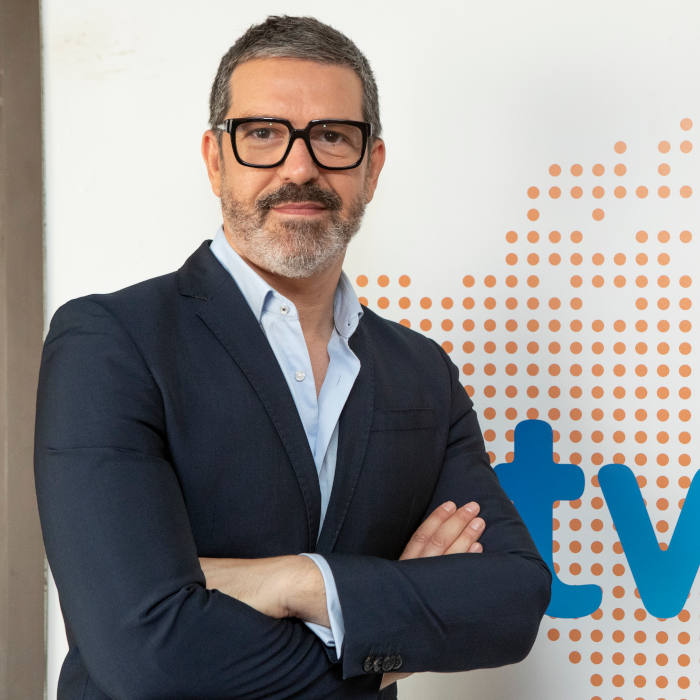 José Carlos Gallardo (1973) has spent almost his entire professional career at RTVE, the Spanish national & public broadcaster. He has been mostly linked to international information.
In all this time, he has been a reporter, editor and host of News programs.
Between 2007 and 2010, he was a correspondent for TVE in Russia. Between 2011 and 2013, correspondent in the Latin American Southern Cone (based on Argentina). Between 2013 and 2016, he was a special envoy to different places such as -in 2015- Paris due to the jihadist attacks or Hungary, Serbia and Croatia to report on the European migration crisis.
In 2019, he was Chief of TVE International News Area.
Since February 2020, he's Director of TVE Non-Daily News Programs. Currently, he also works as Director of the prestigious "Weekly Report" ("Informe Semanal"), the longest-running reporting program of all European television channels. In fact, this year, has celebrated 50 years of uninterrupted broadcast since 1973.
"
Thank you so much for having me and making my time so pleasurable. It was an honour to be part of the jury and I enjoyed working with Jill, Tonje, Marie-Ange and Radomir very much, They are all wonderful people.
Tristan CHYTROSCHEK (News & Documentaries Jury)
"
Thank you for the amazing week and unparalleled experience that was this year's Monte Carlo TV Festival. I had a thoroughly wonderful time - and feel blessed to have been included as one of this year's fiction judges.
Danna STERN (Fiction Jury)
"
It was great to meet so many wonderful people - I've honestly never experienced anything like it. I really enjoyed our jury viewings and discussions and also participating in the panel with Michael Hirst and Danna. And so many special events in the evenings! Really wonderful.
Richard FEE (Fiction Jury)
Quick access
About us
Originally created by Prince Rainier III of Monaco, and now under the Honorary Presidency of H.S.H. Prince Albert II of Monaco, the Monte-Carlo Television Festival has become the The Not-to-be-Missed TV event for the entire television industry.

Our contacts
Le Triton, 5 rue du Gabian, entrée C
98000 Monaco