2022 Juries

Fiction Jury
Neal MCDONOUGH –
President
Actor & Producer (USA)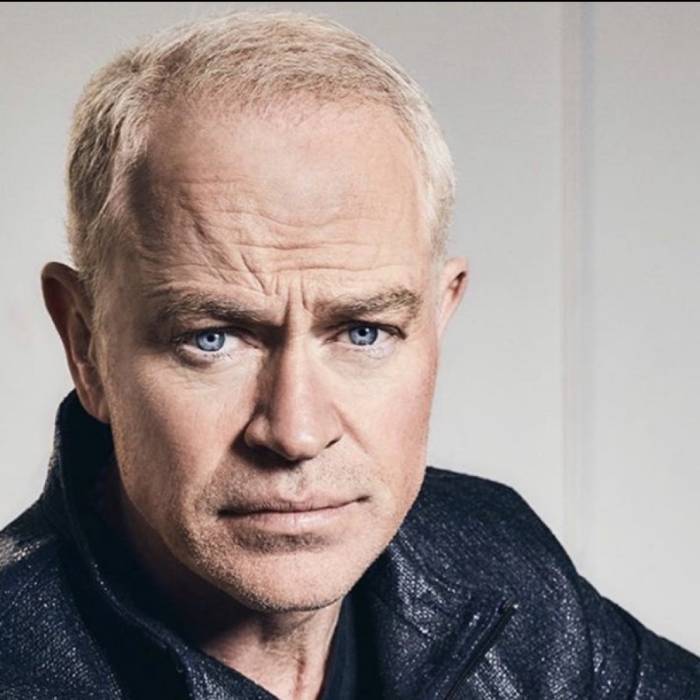 Neal McDonough is an award-winning actor who has been seen in nearly one thousand hours of major television dramas and over one hundred films. Notable credits of his include the films CAPTAIN AMERICA (2014), THE WARRANT (2020), WALKING TALL (2004), MINORITY REPORT (2002), as well as the TV series BAND OF BROTHERS, Robert Zemekis's PROJECT BLUE BOOK, and SUITS. Most recently in the TV space, Neal reprised his role as Damien Darhk on this season of CW's THE FLASH (Neal's played this role across the 'Arrowverse' in Legends of Tomorrow, and Arrow), and played Dwight D. Eisenhower in FX's new series AMERICAN HORROR STORIES. Neal has been busy producing and starring in films as well: He recently wrapped production as producer (alongside his wife Ruvé) and star of the western THE WARRANT: BREAKERS LAW, and just wrapped BOON which he starred in, wrote, and produced with Ruvé. Neal also just starred opposite Bruce Willis in the sci-fi action film APEX.
Not limited to feature films and television, McDonough has also recently finished stage runs as Daddy Warbucks in ANNIE and the title role in WILLY WONKA AND THE CHOCOLATE FACTORY. Born to Irish parents and raised in Dorchester, Massachusetts, his most prized accomplishment is his relationships with his wife, their five children, and God.
Richard FEE
Executive Producer - Quay Street Productions (United Kingdom)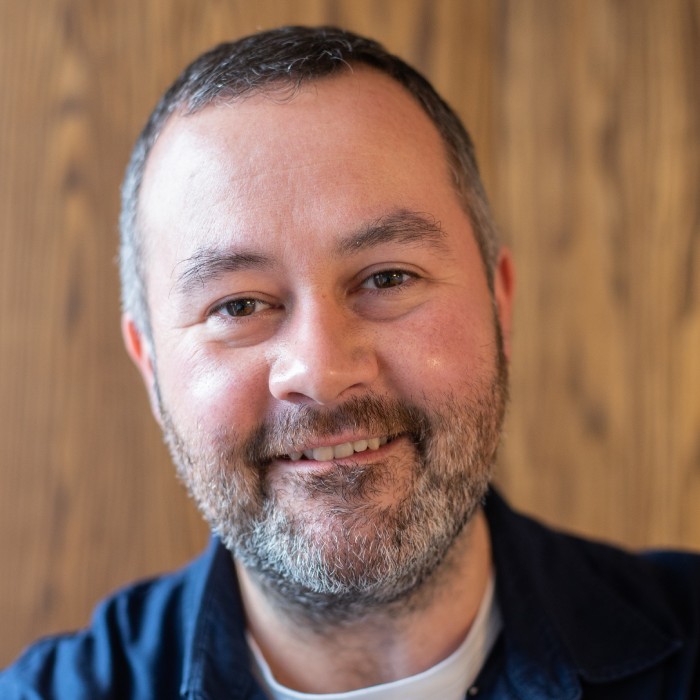 Richard Fee is a British television producer, who has successfully produced several hit-drama series.
Richard has worked with Quay Street Productions founder and producer Nicola Shindler for over 10 years, making drama for the BBC, ITV, Netflix, Amazon and Sky. Together with Shindler, he has worked with close collaborator bestselling US novelist Harlan Coben as executive producer on hit dramas "Stay Close", "The Stranger" and "Safe" for Netflix and as the story producer on "The Five for Sky".
He has worked closely with Danny Brocklehurst on these series and also, most recently, as an executive producer on the ITV mini-series "No Return", starring Sheridan Smith.
Richard was the script executive on BAFTA-nominated mini-series, "Prey", starring John Simm, and has script edited series written by Mick Ford, Bill Gallagher, Sue Perkins and Tony Marchant.
Richard is currently producing an adaptation of Neil Gaiman's epic fantasy novel, "Anansi Boys" for Amazon, starring Malachi Kirby and Delroy Lindo.
Adriana KAREMBEU
Model, Actress & Presenter (Slovakia)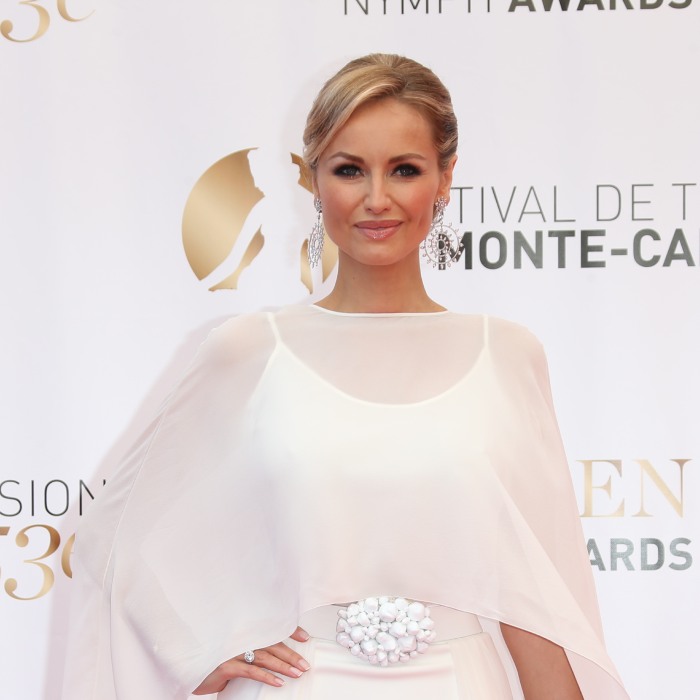 Adriana Karembeu was born on September 17, 1971 in Brezno, Slovakia. Good student, she studies medicine. In Prague, where she was a third-year student, she was stopped in the street by a representative of the Metropolitan modeling agency and selected for a casting.
She was soon modeling for famous designers (Thierry Mugler, Karl Lagerfeld, Lanvin...) until 2001. She was then chosen to be the muse of the lingerie brand Wonderbra, then in 2008 of the opticians Atol. Adriana prepared her reconversion and started a business in 2005 with the creation of a company of organic cosmetics and high-end beauty institutes, AKD.
At the same time, Adriana made her film debut in 2004 with "Three Little Girls", followed by "Asterix at the Olympic Games" in 2008. In 2007 she played the lead role in the TV movie "Adriana et moi" alongside Bernard Yerlès. On television she participates in various programs as a presenter ("Tops Models" in 2007, "The extraordinary powers of the human body" in 2012) or candidate ("Dancing with the Stars" in 2011, "Peking Express" in 2013).
In September 2021, Adriana joined the cast of the series "Plus belle la vie", broadcast on France 3.
Adriana uses her fame to help others, she is a faithful ambassador of the Red Cross since 2000.
Joséphine JOBERT
Actress (France)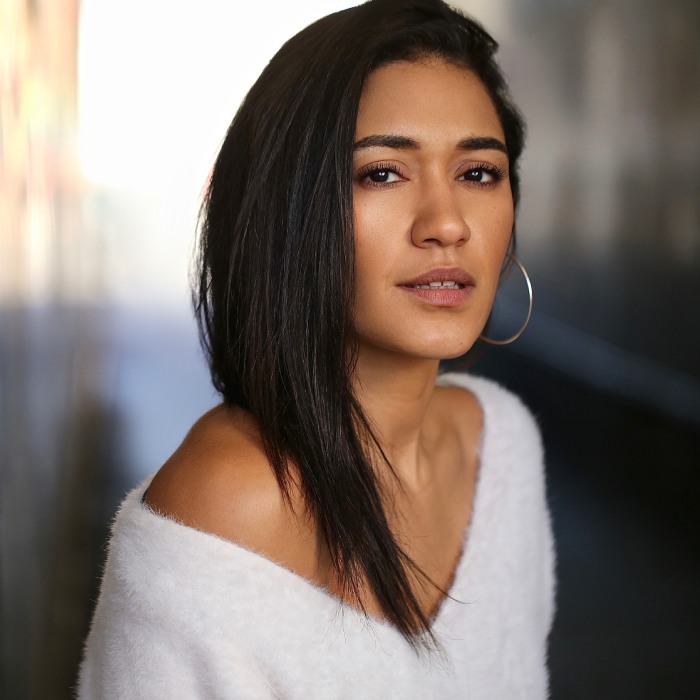 Josephine Jobert grew up in a family of artists. She had her first success with "Nos Années pension" in 2007 and then found her place on the small screen with the series "Foudre" or "Cut" and more recently "Le Temps est assassin". Her career took a turn internationally when she joined the cast of "Death In Paradise" for the female lead role of Florence Cassell, broadcast on France 2 under the name "Meurtres au Paradis".
Anna MARSH
CEO - STUDIOCANAL (New Zealand)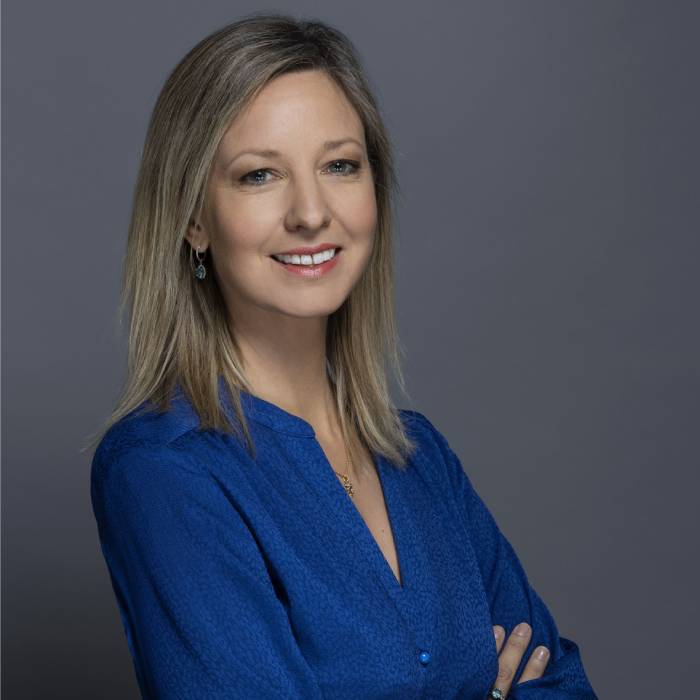 Anna Marsh has nearly 20 years of experience in the entertainment industry. After graduating from the University of Otago in New Zealand and then HEC, she began her career in 2002 in the International Sales department of Tele Images Productions (Marathon group), before becoming International Sales Manager at TF1 International.
Anna joined STUDIOCANAL in 2008 as VP International Sales. In 2013, she was appointed Head of International Distribution Strategy, and shortly after Head of International Sales. In 2017, she was appointed EVP, International Distribution at STUDIOCANAL and in March 2019, she was appointed Managing Director of STUDIOCANAL UK.
In December 2019, Anna was appointed CEO of STUDIOCANAL. In February 2022, she was appointed member of the CANAL+ Group Management Board.
Darko PERIC
Actor (Serbia)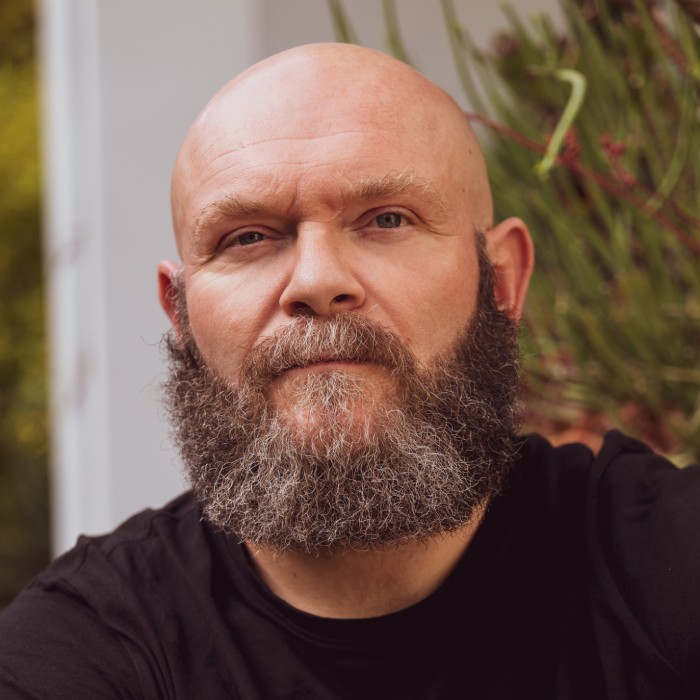 Born in Serbia, Darko started his professional career in Spain in 2008. Before that he lived in Serbia, Romania and Germany where he played in numerous independent short films and theatre plays.
His first major role is in the Spanish series "Crematorio" for Canal Plus in 2010. After this, he continued working in Madrid in different productions, from series to feature films. In 2015 he stared in "A Perfect Day" directed by Fernando León de Aranoa, with Benicio Del Toro and Tim Robbins.
In 2016 he was cast for the Spanish series "Mar de Plástico", for Atresmedia, where he played the role of "Oso", the main villain in the series. This role shifted his career and gave him greater visibility in the Spanish film industry.
Darko was then cast in 2017 to interpret the role of Helsinki in the series originally titled "La Casa de Papel", or "Money Heist" as it's known to English speaking audiences. Created by Alex Pina, the series was originally produced by Atresmedia until 2016 when Netflix acquired the rights to stream the series and distributed through their streaming service worldwide. "Money Heist" has become the most successful Netflix production and in 2018 the Spanish series won in the best drama category at the 46th annual International Emmy Award.
Danna STERN
Founder - Yes Studios (Israel)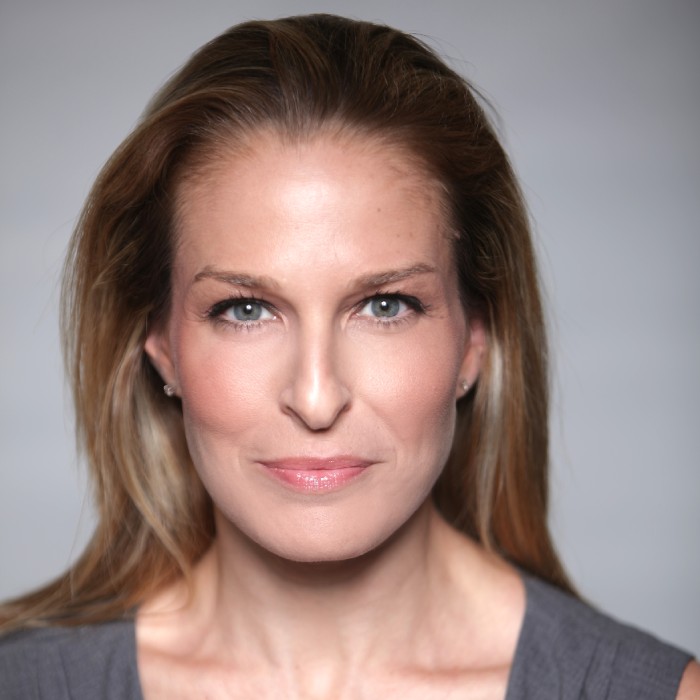 As the founder of the Israeli based "yes Studios" Stern created a distribution and development content powerhouse, focused on delivering premium content for international platforms.
She has been credited with helping bring Israeli content to global audiences and is responsible for the successful launches of numerous titles including "Fauda", "Shtisel", "The Devil Next Door" and "On the Spectrum". In addition, Stern spearheaded the adaptation of Israeli formats in multiple territories including "Your Honor" (originally 'Kvodo") which has become one the bestselling scripted global formats of recent years; the multiple award winning series "On the Spectrum" (as Amazon Prime Video "As We See It"), "68 Whiskey" (Paramount +), "The Good Cop" (Netflix), etc.
Stern is an international television veteran, having managed all aspects of programming, content acquisitions, channel creation and branding in her previous role at yesTV. Stern has been selected twice as one of Variety Magazine's "top 500 global media leaders".
She is a journalist by trade with extensive content development and production experience as well as acute business acumen. She holds a BA in English Literature from Tel-Aviv University and a MBA from Kellogg-Recanati.
News Juries
Jill TIEFENTHALER –
President
CEO - National Geographic (USA)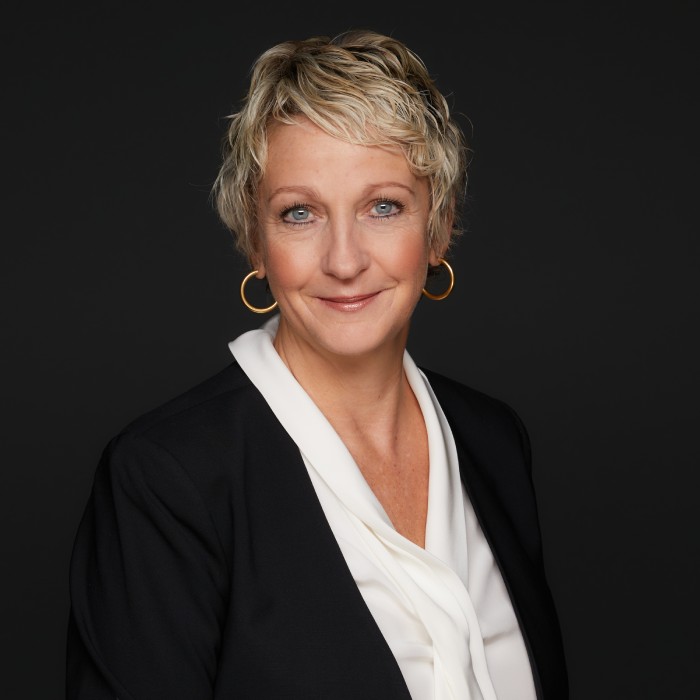 As chief executive officer at the National Geographic Society, Dr. Jill Tiefenthaler oversees the development and implementation of the Society's mission-driven work and programmatic agenda. She leads its global community of Explorers: scientists, innovators, educators, and storytellers—in its mission to illuminate and protect the wonder of our world. Jill sits on the Society's Board of Trustees and the board of National Geographic Partners.
Before joining the National Geographic Society, Jill spent nine years as the president of Colorado College. During this time, she helped set a new direction for the school, executed the most ambitious fundraising campaign in the college's history, and developed and implemented a comprehensive strategic plan that expanded and cultivated an engaged and globally connected academic community. She developed a Campus Master Plan, executed an alliance to make the world-class Colorado Springs Fine Arts Center part of the college, and led the college's efforts to achieve carbon neutrality. She also drove significant increases in diversity among the faculty and student body and led the campus community in an external review of racism at the college that resulted in an Antiracism Implementation Plan.
Before leading Colorado College, Jill was provost of Wake Forest University, where she redesigned the admissions process to include an SAT-optional policy, integrated the university's undergraduate and graduate business schools, established the Institute for Public Engagement and The Humanities Institute, and implemented "Living Our Values," a plan to strengthen residential life and campus vibrancy.
Jill began her academic career at Colgate University, where she was a full professor of economics before holding various administrative roles, including consultant to the president; associate dean of the faculty; founding director of the Upstate Institute; and chair of the department of economics. Originally from Iowa, Jill grew up on a farm and worked for her family's popcorn business before attending Saint Mary's College in Notre Dame, IN. She received her M.A. and Ph.D. in economics from Duke University.
Bernadette MCDAID
Global Head - Red Bull Studios (United Kingdom)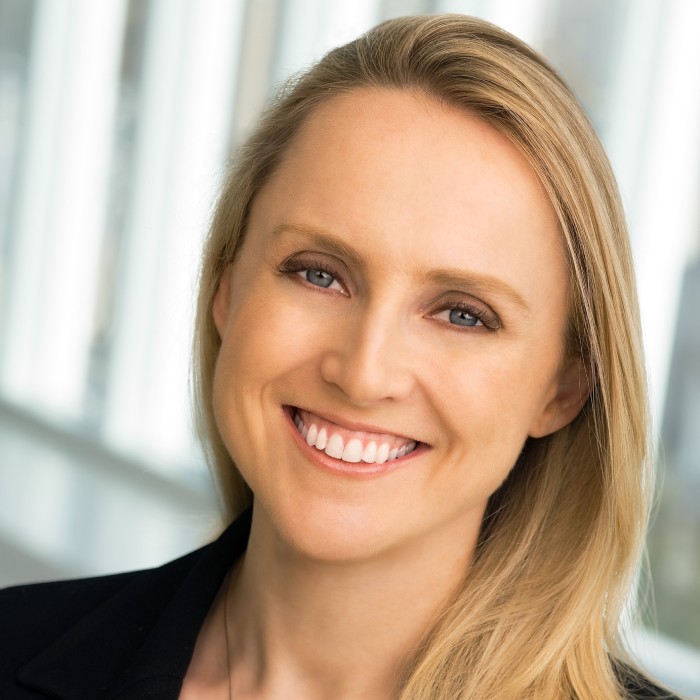 Bernadette McDaid is Global Head of Red Bull Studios, a premium content label which develops, commissions, finances and distributes award-worthy content worldwide.
Based in Salzburg, Austria, with offices in LA and in London, Red Bull Studios partners with best-in-class filmmakers, broadcasters, and streamers, to tell globally relevant stories of inspiration and aspiration through premium documentary film and series.
A multi award-winning filmmaker and Commissioning Executive, previously, McDaid was Acting Head of Development and Programming for National Geographic, London, and prior, Head of Content for Discovery Science in Washington DC. McDaid is the recipient of a Cine Award for Excellence and four Emmy nominations for "Through the Wormhole with Morgan Freeman". She has also been nominated for an Outstanding Science and Technology Programming Emmy for "Creating Synthetic Life" and secured two Emmy wins with Stephen Spielberg for "Rising: Rebuilding Ground Zero". In 2020, her work with filmmaker Tom Jennings on "Apollo: Missions to the Moon" saw the feature documentary succeed over "Black Mirror", "Deadwood" and "El Camino: A Breaking Bad Movie" to win the prestigious Producer Guild of America Award for Outstanding Producer of Televised or Streamed Motion Pictures.
Marie-Ange CASALTA
Presenter & Journalist - M6 (France)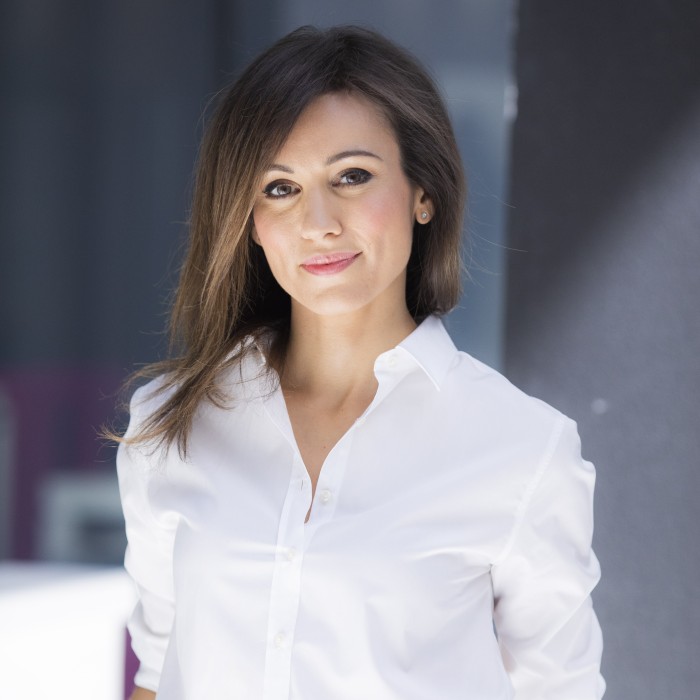 Holder of a DESS in bilingual journalism (Sorbonne), Marie-Ange Casalta worked as a reporter in the United States, the Netherlands and Great Britain before joining the I Télé channel in France. She passes in front of the camera in 2007 participating in the launch of the Ile-de-France channel NRJ Paris on which she presents the news daily. In 2008, she joined W9 to present "W9 Mag", an investigative magazine, then the following year, "Enquête d'Action", the first TNT magazine.
For 5 years, she was also one of the faces of "100% Mag", notably embodying a version on the pitch every summer. From 2015 to 2021, she presents the newscast on M6 (12.45 and 19.45). Today, she is the joker of the magazine "66 Minutes" (M6) and at the helm of "Enquête d'Action" (W9) for 13 years now.
Alongside her career as a journalist, Marie-Ange Casalta is also a screenwriter and film producer.
Tristan CHYTROSCHEK
Director & Producer - A & O Buero (Germany)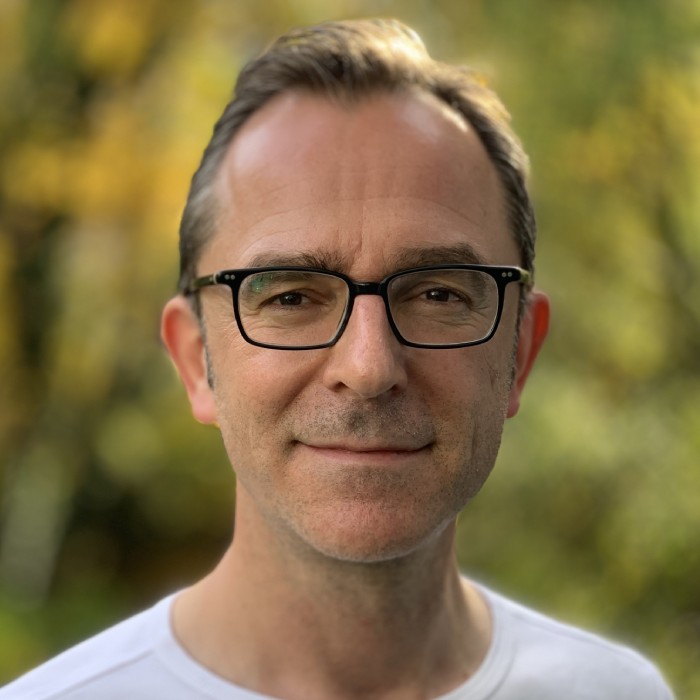 International Emmy Award-winning documentary filmmaker and producer Tristan Chytroschek worked for the BBC and Channel 4 in Great Britain and for Discovery/TLC in the United States. He lived and worked in London, Los Angeles, Mexico City and Cordoba (Argentina), before he returned to his native Germany. Since 2004 he is co-owner of the documentary production company a&o buero.
Tonje HESSEN SCHEI
Director & Producer - UpNorth Film (Norway)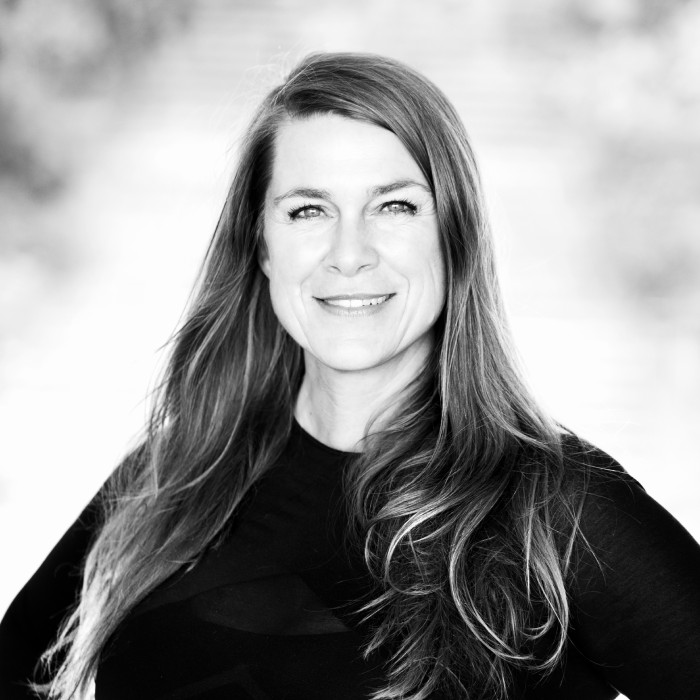 Tonje Hessen Schei is an award-winning Norwegian director who has been working on independent documentaries since 1996. Her films mainly focus on human rights, power structures in society, the changing relationship between man and machine, and the fusion of religion and politics.
Tonje is the director of "iHuman" (2019), "Drone" (2014), "Play Again" (2010) and "Independent Intervention" (2005). Her films have received international awards including Most Valuable Documentary of the Year at Cinema for Peace, the Golden Nymph, and the Norwegian equivalents for Oscar and Emmy for Best Documentary. Tonje's films have screened at the UN and EU, Netflix, major film festivals worldwide, and are used in educational systems globally. In 2020 "iHuman" qualified for the Oscar run.
Tonje directs films on international issues that are on the precipice of zeitgeist, and through telling strong human stories from the frontlines of these topics, she is lauded for giving complex issues a human face. Her work has been described as both visionary and revelatory, as well as deeply engaging and entertaining. Tonje has been featured in national and international media. Including national television broadcast and national newspapers. Internationally media includes BBC, CNN, The Guardian, Vice, Wired, Al Jazeera, Democracy Now! and many more.
Tonje is the recipient of The Chicken and Egg Award 2020. She is a co-founder and director at UpNorth Film.
Radomir ŠOFR
Development Manager - Ceska Televize (Czech Republic)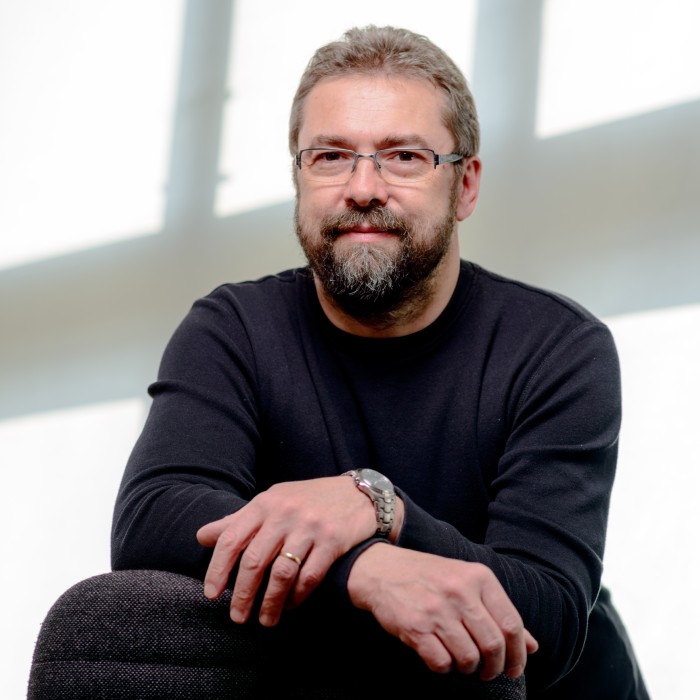 Radomir graduated from the Czech Film Academy (FAMU) in 1991, majoring in Film and TV scriptwriting and dramaturgy. In the subsequent years after the Czech "velvet revolution" he was involved in transformation of culture policy in City of Prague. At the beginning of his professional career as a film maker he focused on edutainment projects. One of them was a project called "The Revealed" which was an intelligent parody on reality show, which evolved into a successful environmentalist enterprise for the support of saving Western gorillas in Cameroon and Central African Republic. In 2006, "The Revealed" was awarded a prestigious Golden Panda award at the Wildscreen Festival in Bristol, England, for outstanding multimedia and audio-visual work. His following multimedia project "A Date with Physics", focusing on teenagers, encountered a great success in Czech Republic.
Occasionally Radomír works on screenplays for film projects. Together with the Albanian film director Piro Milkani, he co-produced the feature film "The Sorrow of Mrs Schneider" (2009). The film received various awards at film festivals in Salermo, Valencia and Kraków. At the 25th film festival in Alexandria, Egypt, the film was awarded a prize for best scriptwriting.
Since 2015, Radomír works at the Czech TV as a development manager and Head of the Centre for Documentary, Education and Public Affairs. He concentrates on social and historical documentaries as a creative producer.
"
Thank you so much for having me and making my time so pleasurable. It was an honour to be part of the jury and I enjoyed working with Jill, Tonje, Marie-Ange and Radomir very much, They are all wonderful people.
Tristan CHYTROSCHEK (News & Documentaries Jury)
"
Thank you for the amazing week and unparalleled experience that was this year's Monte Carlo TV Festival. I had a thoroughly wonderful time - and feel blessed to have been included as one of this year's fiction judges.
Danna STERN (Fiction Jury)
"
It was great to meet so many wonderful people - I've honestly never experienced anything like it. I really enjoyed our jury viewings and discussions and also participating in the panel with Michael Hirst and Danna. And so many special events in the evenings! Really wonderful.
Richard FEE (Fiction Jury)
Quick access
About us
Originally created by Prince Rainier III of Monaco, and now under the Honorary Presidency of H.S.H. Prince Albert II of Monaco, the Monte-Carlo Television Festival has become the The Not-to-be-Missed TV event for the entire television industry.

Our contacts
Le Triton, 5 rue du Gabian, entrée C
98000 Monaco