Golden Nymph Awards

The Golden Nymph Awards are among the most prestigious prizes in international television, rewarding the best TV programs and actors.
Over the course of the Festival, an international jury of leading actors and industry professionals attend screenings of all the programs in competition.
The Golden Nymph statuettes are copies of the Nymph Salmacis, the original of which can still be seen at the Louvre in Paris. The original was created by the Monégasque artist François-Joseph Bosio, who was chief court sculptor to Louis XVIII.
Fiction
The Fiction category is composed of TV series, films and mini series.
6 Golden Nymph awards are bestowed:
News
The News category refers to programs that cover international, national, regional and local news or current affairs events.
Prince Rainier III Special Prize
This Special Prize was created by H.S.H. Prince Albert II of Monaco. The prize is given to a programme selected by H.S.H. Prince Albert II of Monaco.
This prize is awarded to the best documentary dealing with environmental issues.
A prize of €10,000 is awarded to the laureate.
In partnership with the Prince Albert II of Monaco Foundation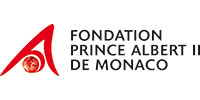 Special Prizes
A selection of special prizes awarded by partner organizations. The winners are selected among all the entries made to our Golden Nymph Awards.
Since 1988, H.S.H. Prince Albert II of Monaco, Honorary President of the Monte-Carlo Television Festival, is also the President of the Monaco Red Cross. The Festival has therefore become an essential event for the Monaco Red Cross.
This Prize will alternately reward a documentary which best highlights a principle or several principles of international humanitarian law, or a contemporary fiction program that demonstrates at least one of the seven fundamental principles of the Red Cross: Humanity, Impartiality, Independence, Neutrality, Charity, Unity and Universality.
Founded in 1963 upon the initiative of Princess Grace of Monaco, AMADE is based on a vision of a world where children, regardless of their social, cultural or religious origins, can live safely and with dignity and respect for their fundamental rights. The vision of a world where every child has the opportunity to fully express their potential.

AMADE's special award is rewarding a televised program that echoes one of AMADE's core missions:
Protect the most vulnerable children from violence, exploitation and abuse,
Increase access to education,
Increase access to health.
About Us
Originally created by Prince Rainier III of Monaco, and now under the Honorary Presidency of H.S.H. Prince Albert II of Monaco, the Monte-Carlo Television Festival has become the The Not-to-be-Missed TV event for the entire television industry.
History

Our Contacts
Le Triton, 5 rue du Gabian, entrée C
98000 Monaco
Tel: (+377) 93 10 40 60
Fax: (+377) 93 50 70 14