The Festival's unique and exclusive organization provides an opportunity for the most prominent actors in the television industry to rub shoulders with the top international media executives.
During the five days of the Festival, over 1,500 interviews, written or filmed, press conferences, round tables and photocalls are organised.
In addition to day-to-day support from the Festival press team, all accredited media will be provided with a variety of dedicated spaces in which to meet with celebrity guests.
To facilitate and optimize the organization of interviews, the Monte-Carlo Television Festival has developed its own press relations IT system. With this unique, custom-designed system, the Festival arranges press activities and updates the schedule in real- time, allowing everyone to save time, and to work more productively and comfortably.
Accreditation application
Press accreditation is provided by thePress Office only those persons mandated by a media organization and responsible for media coverage of the Festival.
Accreditation can only be requested online using the form on the Festival website: www.tvfestival.com.
This accreditation gives access to press activities booked in advance with the Press Office, press lunches, official ceremonies (opening and Golden Nymph awards), public events and Business Content professional conferences.
Your press badge
Badges can be collected from the Press Office at Grimaldi Forum, 10 avenue Princesse Grace, Monaco.
Services available to the press
A press platform gives journalists access to a list of Festival stars at press events, enabling them to choose their interviews.
A personalized schedule of appointments is provided to each journalist according to their interview requests, updated automatically in real time.
Access to press activities and press conferences (Grimaldi Forum)
A wi-fi equipped press room
A complete daily photo pack covering all the previous day's activities (interviews, public events, screenings, conferences, etc.).
Organization of one-on-one events, round tables and press conferences
Logistical support for press events
Daily support for the press team
WARNING: Interview requests must be made in advance via the press platform. No interview requests will be processed on site.
Your essential tools
On the Festival website, official logos, poster, photos, press kit and history are available for download.
Press releases concerning the current edition
An audio platform for listening to conferences (business content & press conferences)
Dedicated spaces for working in the best possible conditions
For photographers:
Photocall planning
Internet access for guest
A room equipped with workstations with individual Internet connections
For websites:
Interview booths equipped with lighting and furniture
For TVs:
A TV set set up in a dedicated room, including two cameras for recording programs and interviews.
A video platform featuring HD rushes of Festival highlights, official ceremonies, red carpets, interviews with guest stars and Golden Nymph winners.
Dedicated press areas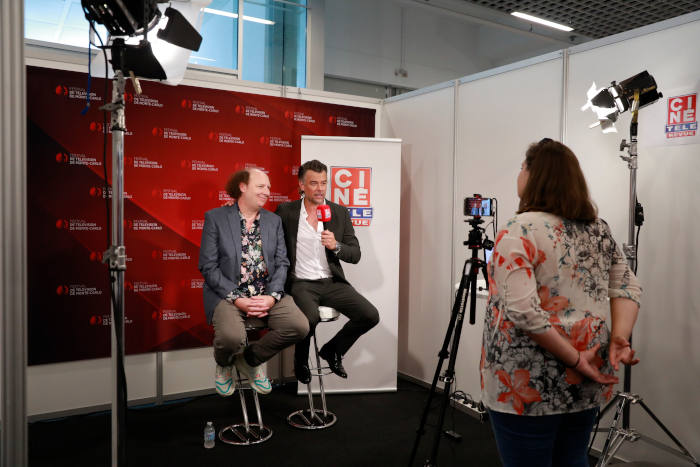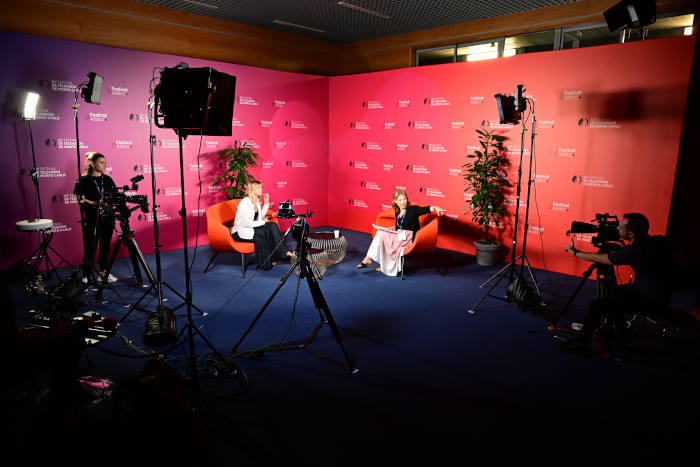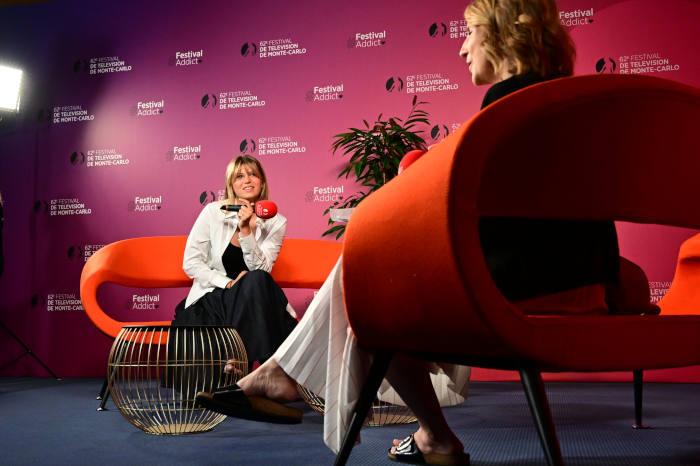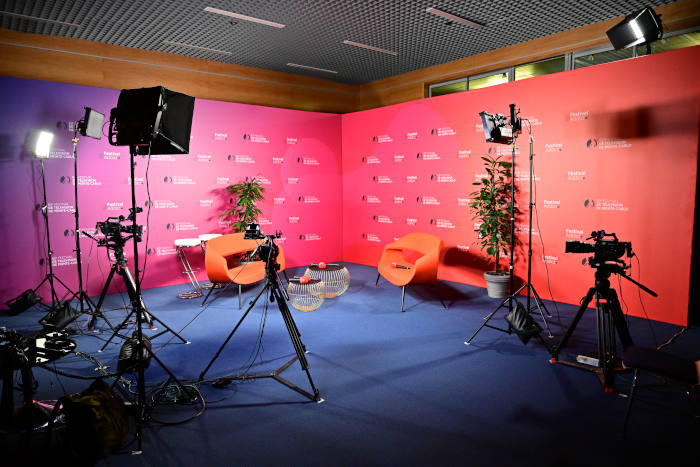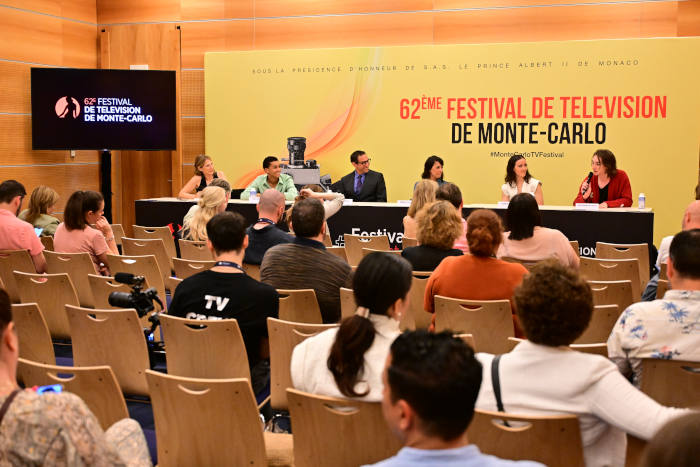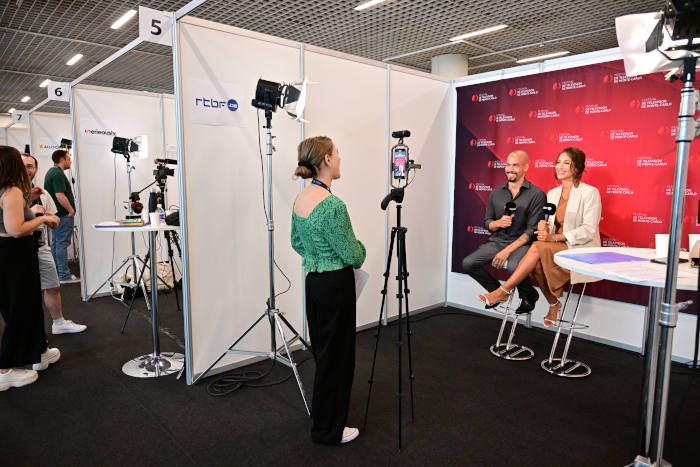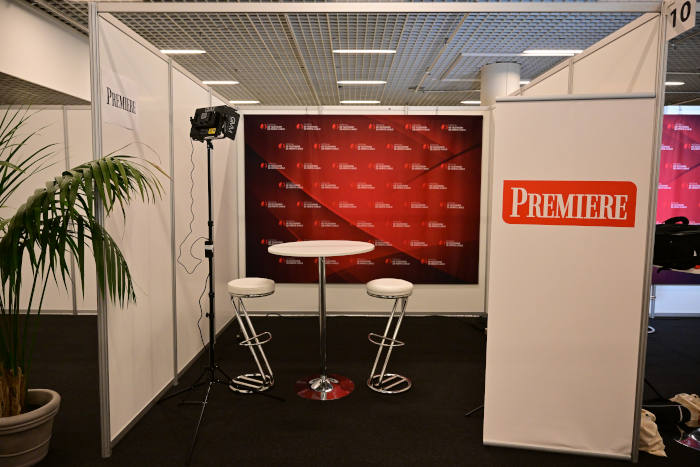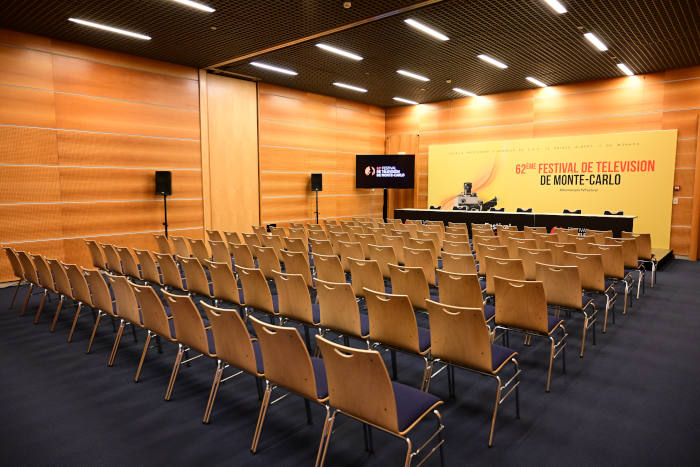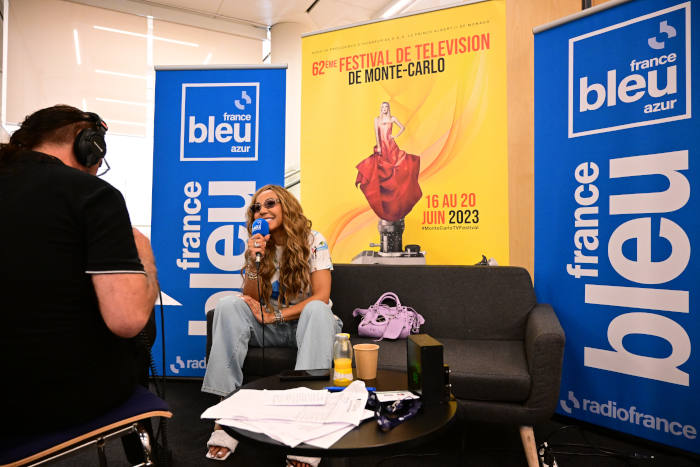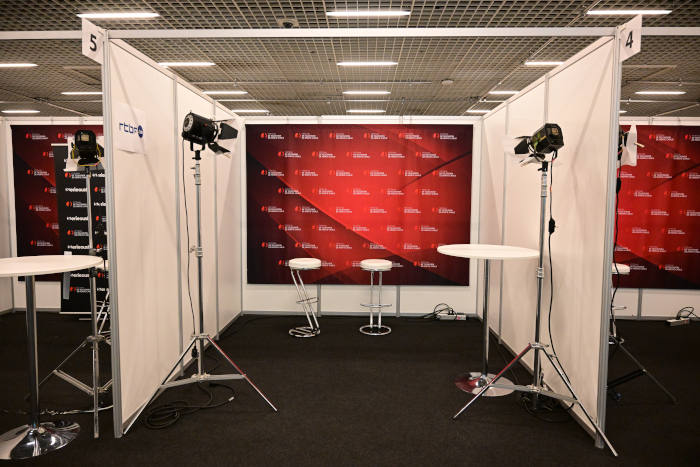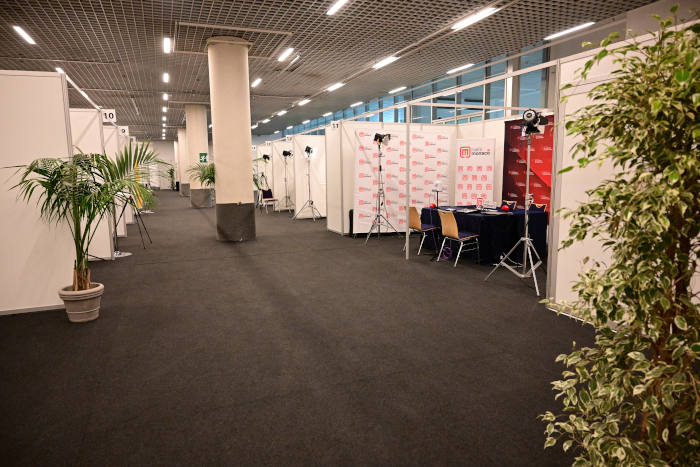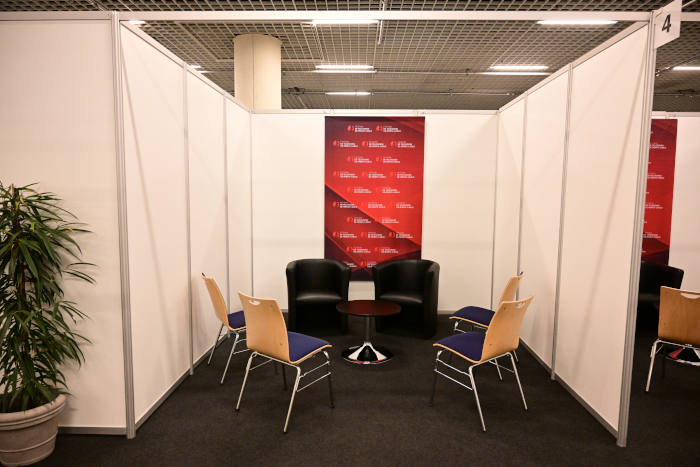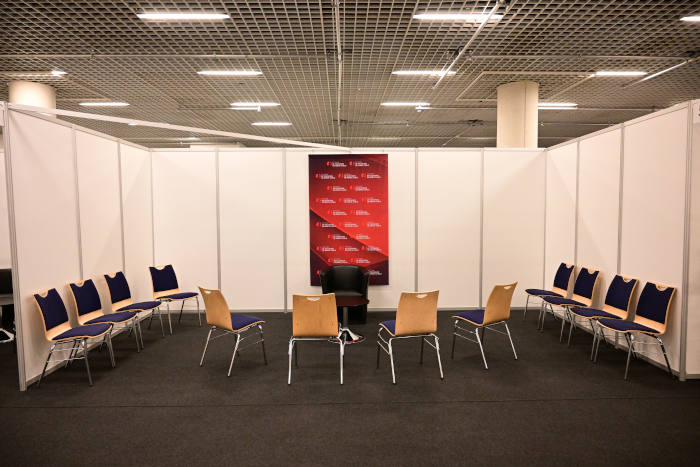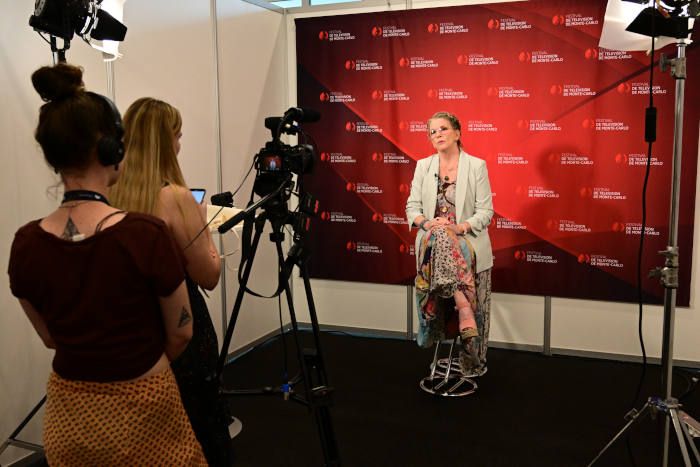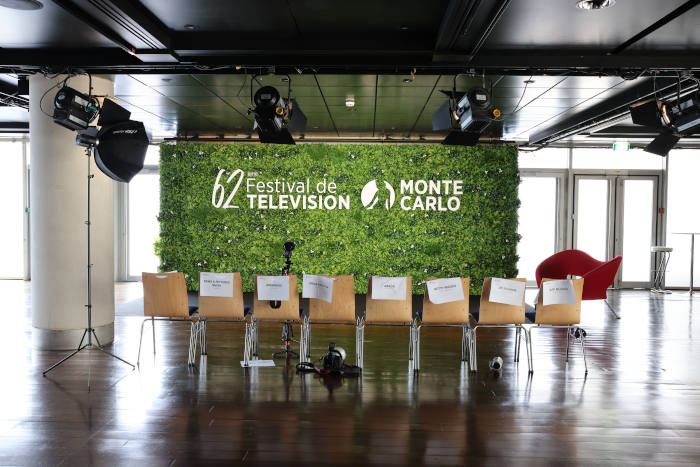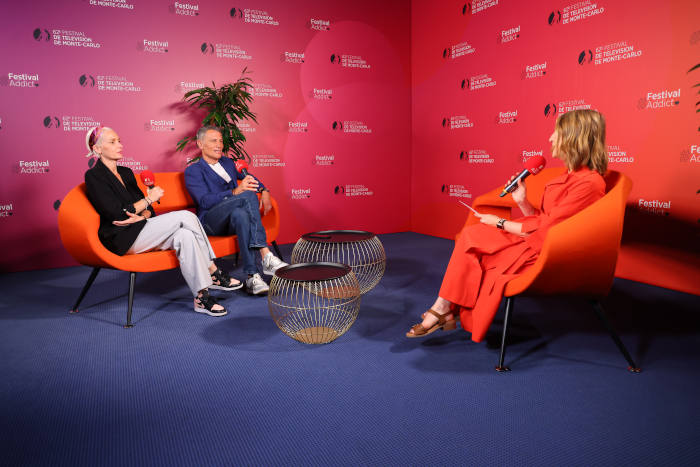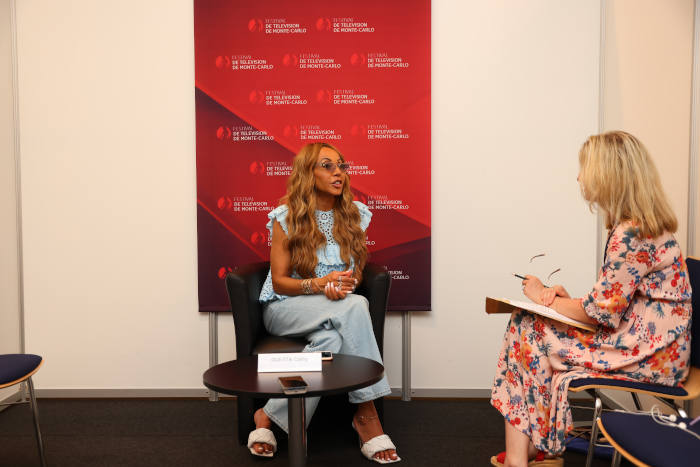 Accreditation
To cover the Monte-Carlo Television Festival, all journalists must have a press badge.
First accreditation request
To complete your registration request, please provide us by email:
An official letter with the media outlet letterhead, signed by the chief editor or the director who assigns the journalist to cover the Festival

*

A recent copy of the media
A copy of your professional card
3 recent articles bearing your signature

*

3 recent press cuttings with signed photos (Photo Agencies)

*
To renew your accreditation
To complete your registration request, please provide us by email:
All the articles you wrote about the Festival the previous year (Print Press / Internet)

*

All of the shows dedicated to the Festival of the previous year on a DVD on .mov file (TV / Internet)
All of the radio programmes dedicated to the Festival of the previous year on a CD on .mp3 files (Radio)
A list of the media outlets that used your photo reports of the previous year's Festival and all of the published photos copyrighted by your agency and dedicated to the previous year's Festival (Photo Agencies)

*
Other Tools
Download content for your articles: official logos, poster, press kit, photos, etc.
Get access
"
For me as a freelance journalist, the Festival is a must-attend event that brings together top international talent - both cast and creatives - in a beautiful setting. It premieres exciting new shows as well as celebrating the best TV has to offer.
Simon Button
Journalist (United Kingdom)
"
The 2022 edition of the Festival has allowed us to introduce our audiences to a line-up of outstanding shows from all genres and countries. (...) The Festival thus confirms its key position on today's and tomorrow's television!
Remi Tereskiewizc
CEO of BetaSeries (France)
"
As a journalist, having the opportunity to work to the best of your abilities is a luxury that does not happen often. I'm humbled and honoured to have been part of it for so long (more than 15 years).
Alessandra de Tommasi
Journalist (Italy)
Quick access
About us
Originally created by Prince Rainier III of Monaco, and now under the Honorary Presidency of H.S.H. Prince Albert II of Monaco, the Monte-Carlo Television Festival has become the The Not-to-be-Missed TV event for the entire television industry.

Our contacts
Le Triton, 5 rue du Gabian, entrée C
98000 Monaco