62E
Festival


de Television
de Monte-Carlo

For 62 years, the Principality of Monaco has been hosting its own international television Festival. Major studios, broadcast networks, digital platforms and renowned talent gather together over several days in this idyllic setting, to promote their programs to the press and public and compete for the prestigious Golden Nymph Awards.

Presenting world premieres, anniversary tributes, behind-the-scenes panels and signing sessions, the Festival creates a compelling must-attend experience for fans, press, studios, and platforms alike. As well as a key launch pad for new content, the Festival is an ideal backdrop for expanding professional networks through the Business Content, a tailored program of conference sessions and select Festival networking events, providing a relaxed and convivial atmosphere to engage and expand creative and business opportunities.
The Festival in pictures
To keep the memory alive, a selection of photos and videos are made each year.
Discover the 62nd edition of the Festival in pictures.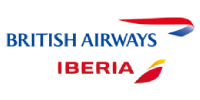 About the Festival
60 years of History...
The history of the Monte-Carlo Television Festival has been marked by the great moments of the small screen. Flashback on an international event that has evolved to remain one of the world's leading events, the reference for all talents, creators and producers of television content...
The Festival year by year
Read the Press Kit
Quick access
About us
Originally created by Prince Rainier III of Monaco, and now under the Honorary Presidency of H.S.H. Prince Albert II of Monaco, the Monte-Carlo Television Festival has become the The Not-to-be-Missed TV event for the entire television industry.

Our contacts
Le Triton, 5 rue du Gabian, entrée C
98000 Monaco