6 fun facts to know about Shadow and Bone
23/03/2023
Season 2 of Shadow and Bone was released on Netflix on March 16th, so now is the perfect time to reveal six behind the scenes secrets on the fantasy show you probably didn't know.
Kit Young did a lot of research for his role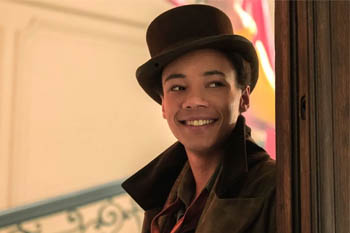 In order to play Jesper, Kit Young did a lot of research on cowboys and bandits, but he also trained to learn how to handle guns. Turns out, he learnt so much that he was able to perform his own stunts on set. During filming, the crew discovered that many scenes where they planned to use CGI could in fact be accomplished by Young himself thanks to his training.
A very well-made fictional language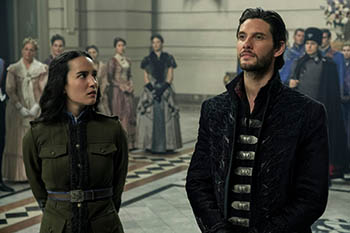 If you want to successfully create a fictional language, why not hire the one who created the ones in Game of Thrones? David J. Peterson developed the Valyrian and Dothraki languages and was therefore the best candidate for creating the ones we hear in Shadow and Bone. He even helped the author of the Grishaverse novels, Leigh Bardugo, to develop the languages in her books.
Shadow and Bone could have been a movie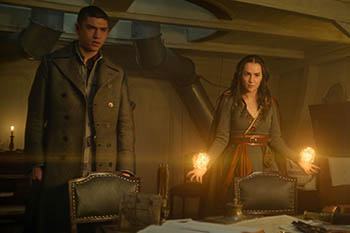 If the first season of Shadow and Bone hit Netflix in 2021, the original plan was to adapt Leigh Bardugo's work into a movie. Indeed, in 2012, Dreamworks picked up the movie rights for Shadow and Bone but the project wasn't developed further and the movie was never made.
A shooting set up in Eastern Europe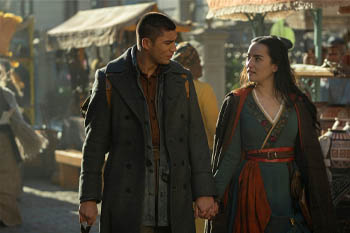 The show's first season was shot between Octobre 2019 and February 2020, mostly in Hungary, in the cities of Budapest and Keszthely. Some scenes were filmed in September 2020 in Vancouver, Canada. As for season 2, the shooting took place between January and June of 2022 in Hungary.
There are fans of the books among the cast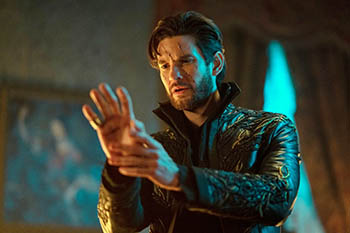 During an interview with Cosmopolitan, Kit Young revealed that everyone on the cast read at least one book before they started filming the show and some became real fans: "It became such a great resource and a great reference point, almost to the point that we had to slow down because we knew everything".
Some actors kept things from the set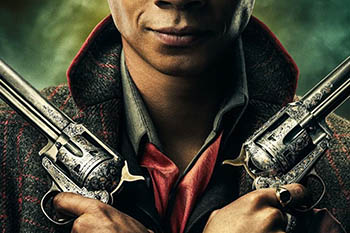 It sometimes happens that actors keep some objects linked to their character at the end of filming a movie or a series. And the Shadow and Bone cast is no exception. Freddy Carter who plays Kaz revealed that he kept the cane and the gloves of his character. Meanwhile, Kit Young chose to keep four of Jesper's guns.
Quick access
About us
Originally created by Prince Rainier III of Monaco, and now under the Honorary Presidency of H.S.H. Prince Albert II of Monaco, the Monte-Carlo Television Festival has become the The Not-to-be-Missed TV event for the entire television industry.

Latest news
05/06/2023
---
---
02/06/2023
Our contacts
Le Triton, 5 rue du Gabian, entrée C
98000 Monaco