6 podcasts created by TV stars
19/04/2022
Right in the middle of lockdown, many TV stars have created their own podcasts to look back on their experiences, reveal interesting facts about their shows and talk about more serious topics. Here are six that you definitely shouldn't miss!
"Drama Queens" by One Tree Hill's cast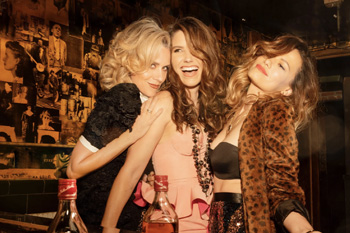 You miss One Tree Hill? Well, you can count on Sophia Bush, Hilarie Burton and Bethany Joy Lenz to bring you back into the teen series' story. Each week, the girls who played Brooke, Peyton and Haley look back on a specific episode and reveal what went on behind the scenes. They open up about their experiences on set and even mention the actions of showrunner Mark Schwahn, who has been accused of sexual harassment.
"Inside of You" by Michael Rosenbaum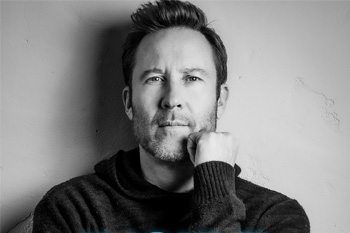 Michael Rosenbaum's podcast - known by Smallville fans for playing Lex Luthor - has been around long before lockdown. Created in 2018, the podcast features a guest star on each episode to talk about their experiences on the shows they've starred in. Among them, we can mention Tom Welling, who played Clark Kent in Smallville, James Marsters (Spike from Buffy the Vampire Slayer), Sophia Bush or Charisma Carpenter (Cordelia from Buffy the Vampire Slayer).
"Fake Doctors, Real Friends" by Zach Braff and Donald Faison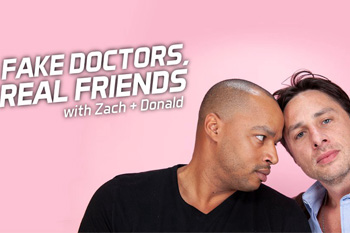 If you are a Scrubs fan, this podcast is for you! Zach Braff and Donald Faison, aka JD and Turk on the show, reminisce about a specific episode in each edition of this podcast. In "Fake Doctors, Real Friends", the two friends share stories about filming, talk about their favorite memories, and even chat with Scrubs fans. Plus, they also invite cast members for exclusive interviews!
"Office Ladies" by Jenna Fischer and Angela Kinsey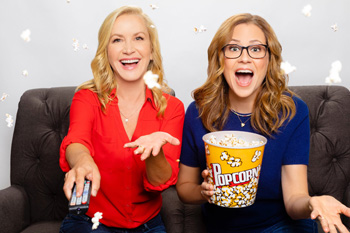 Fans of The Office are not left out! While rumors of the show's return have been swirling in recent months, Jenna Fischer (who played Pam) and Angela Kinsey (Angela) have launched their own podcast about the series. Much like the others mentioned above, this podcast looks back each week on a particular episode and gives a behind-the-scenes look at it, with some great facts and anecdotes. They also invite their old cast members for fascinating discussions.
"Welcome to the OC" by Rachel Bilson and Melinda Clarke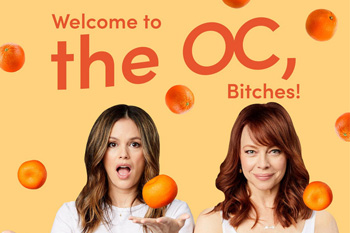 How about a trip back to the early 2000s? More specifically to Newport Beach? If you are interested, then this podcast is for you! Rachel Bilson (who played Summer Roberts) and Melinda Clarke (Julie Cooper) talk each week about an episode of The O.C., and just like in the other podcasts, they open up about the behind-the-scenes stories, and reveal what the fans never knew. They are also often joined by stars of the show!
"90210MG" by Tori Spelling and Jennie Garth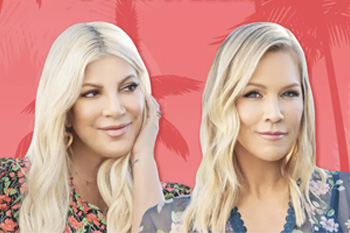 Last but not least, more than 20 years after the end of Beverly Hills, 90210, Tori Spelling and Jennie Garth (who played Donna and Kelly) meet again for the "90210MG" podcast. Although they don't revisit specific episodes, they do focus on particular topics and invite actors who have been on the show to discuss their characters and their experiences on set. And there are, indeed, a lot of things to say...
Quick access
About us
Originally created by Prince Rainier III of Monaco, and now under the Honorary Presidency of H.S.H. Prince Albert II of Monaco, the Monte-Carlo Television Festival has become the The Not-to-be-Missed TV event for the entire television industry.

Our contacts
Le Triton, 5 rue du Gabian, entrée C
98000 Monaco
Tel: (+377) 93 10 40 60
Fax: (+377) 93 50 70 14