6 scenes from TV shows that were totally improvised
16/03/2023
There's a lot more to acting than memorizing lines and reciting them on camera. Sometimes, actors take a few liberties with their characters in order to bring something extra to the story. Discover 6 iconic scenes from TV shows that were totally improvised by the actors.
Michael and Oscar's kiss in The Office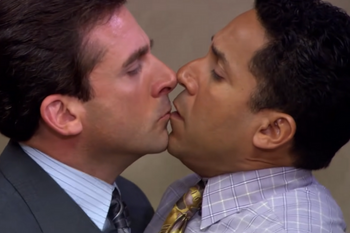 It's hard to forget this scene in the season three opener of The Office where Michael tries to reconcile with Oscar. Indeed, the character played by Steve Carell learns that this employee is gay and accidentally outs him to everyone. To make amends, Michael organizes a seminar on queerness to prove that he is open-minded and starts kissing him without warning, putting Oscar in an embarrassing situation. In reality, Steve Carell was supposed to hug him and kiss him on the cheek, but the comedian decided otherwise, making the scene awkward and at the same time more memorable.
Walter White's baby in Breaking Bad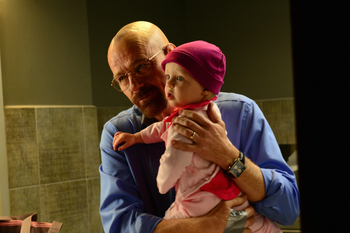 Whether in films or in series, it's always complicated to shoot with a baby. But sometimes, their moods can completely transform a scene. Thus, in episode 14 of season 5 of Breaking Bad, Walter White kidnaps his daughter Holly and tries to take care of her at a public restroom. Away from her mom, the very young actress starts crying for her mother. According to executive producer Melissa Bernstein, "it was like somehow she understood what was going on in that scene." The child's response, while unscripted, seemed so authentic that the team decided to keep it.
Rue and her mom's fight in Euphoria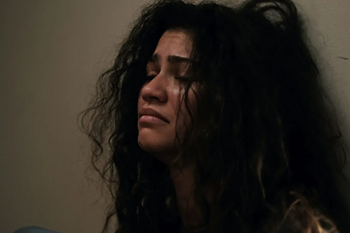 Euphoria fans will probably recall the fight scenes between Rue and her mother. And it must be said that Zendaya has largely deserved the Emmy Award for Outstanding Lead Actress in a Drama Series since the sequence between her character and Nina King's was entirely improvised! In an interview with Refinery29, Rue actress said that the script had no indication except "Rue and her mother have a fight". She revealed that Sam Levinson, the creator of the show, wanted the two actresses to go all out: "Just go, as hard as you want to go. If she goes hard, you go harder," he said. It's safe to say that they both nailed it!
Ross and Emily's wedding in Friends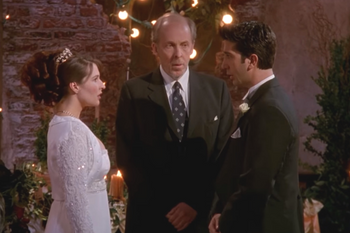 How to forget the wedding of Emily and Ross in Friends? In the final episode of season 4, the latter mistakenly names Rachel in his wedding vows instead of Emily. A crazy blunder that ranked this scene among the most iconic of the sitcom. What if we told you that this moment was not written in the script at all? In the book Generation Friends: An Inside Look at the Show That Defined a Television Era, author Saul Austerlitz reports that at the time, the showrunners didn't really know how this episode would end. During rehearsals, David Schwimmer had mistakenly said "Rachel, the taxi is here!" instead of Emily. That's when the Friends team would have said "That's what happens".
Brooke's speech in the finale scene of One Tree Hill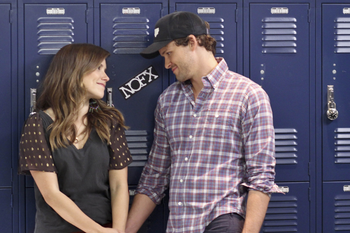 True fans of One Tree Hill will never forget the series finale with Brooke's emotional speech. She reminisced about everything that made her high school years so special, which is a meaningful scene for the actress Sophia Bush. You should know that the comedian totally improvised her monologue in order to let her emotions speak : "True. I spent 35,000 hours filming One Tree Hill. Our last scene ever in that hallway was immensely emotional for me, and so I took a deep breath and imagined how it would feel for Brooke Davis. Those words are mine. And hers…together. Glad the bosses let me have that one", commented Brooke actress on her Twitter account.
Tormund's look at Brienne in Game of Thrones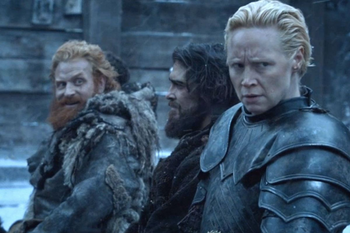 The Game of Thrones series has known its share of really odd couples. But Tormund and Brienne (which isn't really a couple after all) have won over many viewers of the fantasy show thanks to its comical aspect. But did you know that Tormund's thirsty look in this scene from episode 5 of season 6 was an initiative of actor Kristofer Hivju? Showrunner David Benioff said : "[That scene] is great because there was no dialogue written for that, or major stage direction, there was just a line like 'He stares at Brienne because he's never seen a woman like that before.' And then we let the actors do what they do." And that's how one of the funniest scenes in Game of Thrones was created!
Quick access
About us
Originally created by Prince Rainier III of Monaco, and now under the Honorary Presidency of H.S.H. Prince Albert II of Monaco, the Monte-Carlo Television Festival has become the The Not-to-be-Missed TV event for the entire television industry.

Our contacts
Le Triton, 5 rue du Gabian, entrée C
98000 Monaco