6 secrets to know about the 4th season of Stranger Things
22/07/2022
Here we are. After several years of waiting, the fourth season of Stranger Things is finally available to all. It is therefore the perfect opportunity to reveal 6 set secrets that will definitely shed new light on the TV series from the Duffer brothers.
Vecna's appearance takes 7 and a half hours of makeup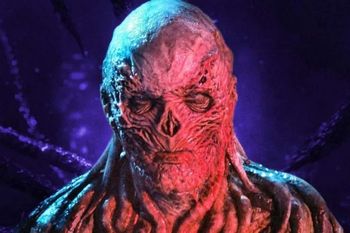 Fun fact: Vecna is really played by Jamie Campbell Bower. If the final revelation of 001 triple (even quadruple) identity was a true bombshell, fans were also stunned by his appearance. Even more so when you know that it takes Jamie Campbell Bower 7 and half hours to get into character. Prosthesis, makeup… It is all a meticulous process that has been followed to the letter to give him this monstrous look.
A totally improvised reunion scene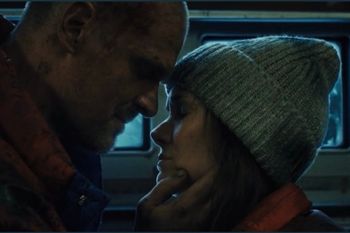 Fans really awaited the reunion between Hopper and Joyce. Plus, having these characters meet again after all the atrocities Hopper had to deal with in Russia was a real relief. We know the Duffer brothers to be real conductors who plan everything but there are sometimes some unplanned surprises. The second kiss between David Harbour and Winona Ryder in their reunion scene is proof of that. "This kiss wasn't scripted, Winona and David added it on the day of filming", revealed the writers on their official Twitter account.
Millie Bobby Brown wears a wig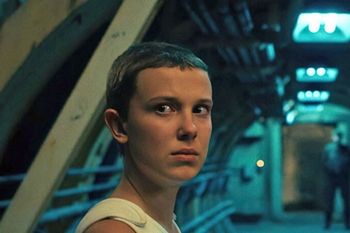 While Eleven is back at Dr Brenner's lab, we see Millie Bobby Brown's character get her buzz cut back, the same one she wore when we met her at the beginning of the show. Keep it to yourself but during those scenes she wears a wig!
The Kobe Bryant reference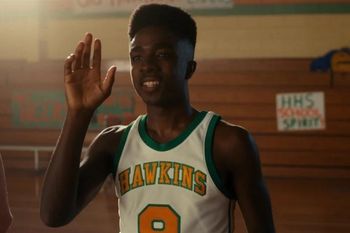 Did you notice the sweet reference to the late Kobe Bryant ? Skilled NBA and Lakers player, Bryant died tragically in 2020. Caleb McLaughlin, aka Lucas Sinclair, is a big fan of his and naturally chose to wear the number 8 on his Hawkins jersey to pay tribute to Bryant!
Every episode cost approximately 30 millions dollars to produce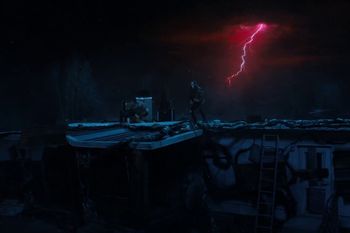 According to Glamour UK, every episode of Stranger Things fourth season cost approximately 30 millions dollars. And for good reason, between the shooting, the costumes, the CGI (especially for the Demogorgons and other special effects), no wonder the bill can get pretty high at the end of the day!
Eddie's character is inspired by a real person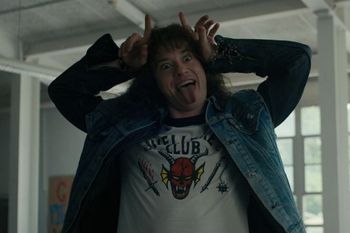 Fan favorite and newcomer Joseph Quinn played a character inspired by a real person this season : the writer Damien Echols. In fact, the whole Hellfire Club's storyline and Eddie's character were inspired by the Paradise Lost documentary which tells the story of the trial of three young men for the several kids' murders.
Quick access
About us
Originally created by Prince Rainier III of Monaco, and now under the Honorary Presidency of H.S.H. Prince Albert II of Monaco, the Monte-Carlo Television Festival has become the The Not-to-be-Missed TV event for the entire television industry.

Latest news
05/06/2023
---
---
02/06/2023
Our contacts
Le Triton, 5 rue du Gabian, entrée C
98000 Monaco