Festival Story - Day 1
17/06/2022
Cela n'aura échappé à personne : cette année, le fameux tapis rouge est... bleu. Totalement raccord avec les tons de l'affiche de cette 61e édition, réalisée à quatre mains par l'acteur Pedro Alonso (venu au Festival en 2018 et 2019) et sa compagne, Tatiana Djordjevic.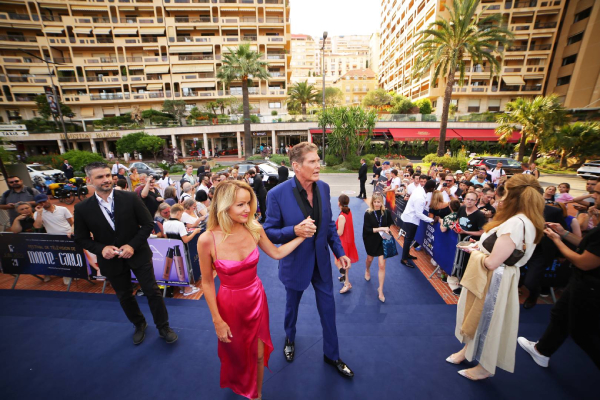 Hormis cette nouveauté, tout semblait familier aux abords du Grimaldi Forum, où les fans ont enfin pu retrouver une grande proximité avec les talents présents, après une édition 2021 marquée par des restrictions sanitaires. Postés aux deux extrémités de ce blue carpet, Rebecca Leffler et Didier Allouch ont enchaîné les interviews avec les VIP, dès leur sortie de voiture et avant leur passage au photocall.
Après avoir fait face aux flashs des photographes, les acteurs et actrices se sont volontiers dirigés vers les barrières, où ils ont enchaîné les selfies et les dédicaces. Mention spéciale pour David Hasselhoff, Jane Seymour, Jason Priestley, Neal McDonough ou encore Ricky Whittle, très sollicités par les amateurs de séries. [...]
Quick access
About us
Originally created by Prince Rainier III of Monaco, and now under the Honorary Presidency of H.S.H. Prince Albert II of Monaco, the Monte-Carlo Television Festival has become the The Not-to-be-Missed TV event for the entire television industry.

Our contacts
Le Triton, 5 rue du Gabian, entrée C
98000 Monaco