Inventing Anna: 6 things to know about Anna Delvey
18/03/2022
Since its release on Netflix, Inventing Anna has stayed on the platform's most-watched content section. The incredible story of Anna Sorokin (also known as Delvey) is fascinating, and there is a good reason why. Here are 6 things you should know about the woman who scammed New York's elite in - almost - the blink of an eye.
She claimed that "Delvey" was her mother's maiden name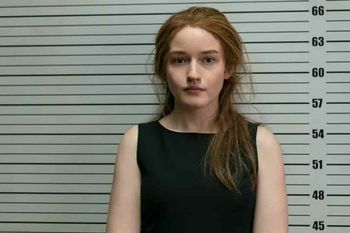 Before Anna Delvey, there was Anna Sorokin. For a long time, it was said that Sorokin had chosen the alias "Delvey" in honor of her mother – as she claimed that it was her mother's maiden name. However, this information was eventually refuted by Anna. The New York Times reported that she had completely made up this new identity, without any connection to her parents.
Anna Delvey is not the only character she created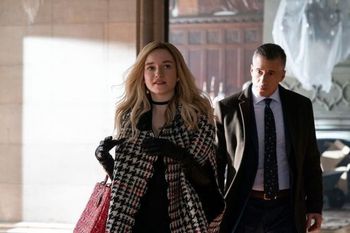 Anna Delvey is the creation of Anna Sorokin. Originally from Russia, she has always been obsessed with beautiful things – whether it would be artworks or pretty rags with multiple digits. But in order to weave her spider's web and trick her friends into falling for Anna Delvey, Anna Sorokin has brought several alter egos to life. Caught in a spiral of lies, she provided Anna Delvey with Peter Hennecke, the family's business manager, who was later replaced by Bettina Wagner. In the same way that Anna Delvey does not exist, neither do they.
She inspired a TV character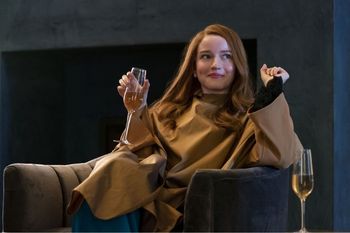 While Shonda Rhimes' series Inventing Anna shines a light on the fascinating and scamming character of Anna Delvey, others have also been inspired by this remarkable story. One example is The CW's Katy Keene, which drew inspiration from the true story of Anna Sorokin for the character of Pepper Smith (played by Julia Chan), as reported by Craveyoutv.
She insisted on coming to the court hearings in designer clothes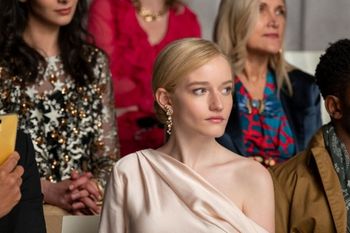 You only need to have a look at Anna Delvey's character development to understand that the young Russian is absolutely fascinated about beauty, fashion and designer clothes. According to the media Firstclass.com, Anna Sorokin wanted to attend the various court sessions dressed in clothes of famous brands such as Yves Saint Laurent. According to a journalist from GQ, a special stylist was even hired for the hearings to offer Anna Sorokin the best of fashion.
She was paid by Netflix for Inventing Anna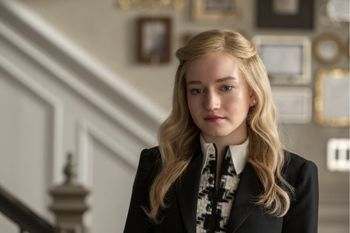 The incredible story of Anna Sorokin and her large-scale scam is obviously at the center of Inventing Anna. Far from a made-up scenario, Sorokin's story is 100% true. Therefore, she allegedly received nearly $320,000 from Netflix so that they could tell her story. An amount of money that has apparently helped her, among other things, to pay some of her lawyers and banks.
She is working on a docu-series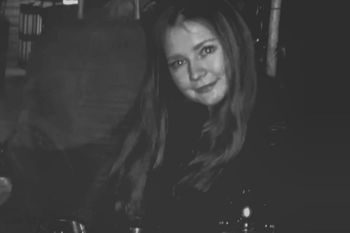 After Inventing Anna, the fascinating story of Anna Delvey could soon be adapted into a docu-series. According to Deadline, the production company behind the documentary Surviving R. Kelly is working on a new docu-series based on Anna Sorokin – and more precisely on what awaits her now. Currently held at ICE (Immigration and Customs Enforcement), Anna Sorokin is still waiting to be deported to Germany, her native country. However, as reported by Esquire.com, she has no desire to return to Europe.
Quick access
About us
Originally created by Prince Rainier III of Monaco, and now under the Honorary Presidency of H.S.H. Prince Albert II of Monaco, the Monte-Carlo Television Festival has become the The Not-to-be-Missed TV event for the entire television industry.

Our contacts
Le Triton, 5 rue du Gabian, entrée C
98000 Monaco
Tel: (+377) 93 10 40 60
Fax: (+377) 93 50 70 14