The 6 most emblematic deaths in Vikings
26/01/2023
During six seasons, Vikings had its fair share of violent and bloody battles, betrayals and, obviously, tragic deaths. Here are six of the most emblematic ones we see in the show.
Jarl Borg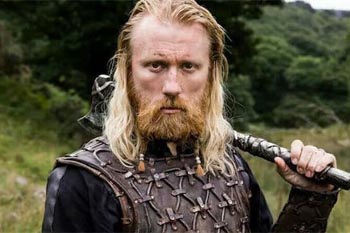 He was one of Vikings first villains, who wanted to give Ragnar and the people of Kattegat a hard time. However, he ended up being captured by Travis Fimmel's character and his brother Rollo. And they didn't not just finish him off with a simple sword wound, no, they sentenced him to die by blood eagle. A terrible and very bloody death that left its mark on the fans' minds ever since. According to Michael Hirst, the creator of the show, this idea came straight from Travis Fimmel himself who wanted Jarl Borg to have the most violent death possible.
Athelstan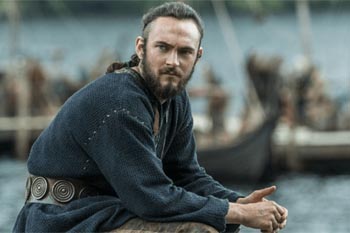 Athelstan is one of the most likable characters from Vikings and his death was a real tragedy. Even more so since he was killed by Floki, another beloved character of the show. The latter could not deal with Ragnar's growing interest for christianism and according to Micheal Hirst, no one other than Floki could have put an end to his fascination for it by killing Athelstan. The consequences of his demise were really important for the fans and also for Ragnar who never really recovered.
Ragnar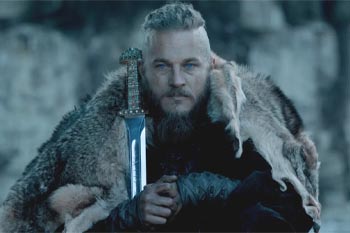 Just like Game of Thrones, Vikings also killed its main character… While the show lasted for 6 seasons, Ragnar was assassinated during the fourth one by King Ælle. And if it's not the most spectacular death of the show, it is surely the one that changed everything. Ragnar was not killed during battle but captured and thrown into a pit full of venomous snakes. From that moment on, the show centered itself around his sons and their conflicts.
Lagertha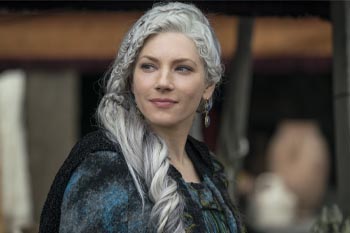 Lagertha's death was expected since season 4, however, this doesn't mean that it was less painful to witness. The Seer revealed to her that she would be killed by the hand of one of Ragnar's sons and during the sixth season she was stabbed to death by a delirious Hvitserk. She was unable to defend herself against him due to several injuries she suffered from an earlier battle against White Hair…
Bjorn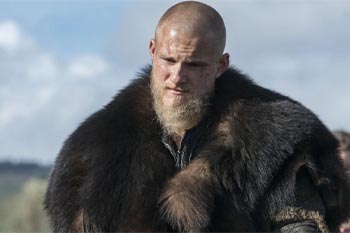 Ragnar's family was definitely doomed to suffer… At the end of Vikings season six's mid-season finale, Bjorn's army was facing the Rus and after several scenes of intense fights here and there, we saw Ivar drive his sword through his brother's body. Then, fans had to wait several months to really discover Bjorn's fate after this dreadful scene. The season six's mid-season premiere revealed that Alexander Ludwig's character was still alive but badly wounded. Unfortunately, he is later killed by the Rus army's arrows. Michael Hirst confessed about his death : "If he'd died when he was first stabbed by Ivar, then he wouldn't necessarily have reached the pantheon; he wouldn't have become as mythic as his father. But it's the way of his death that ensured that he would."
Ivar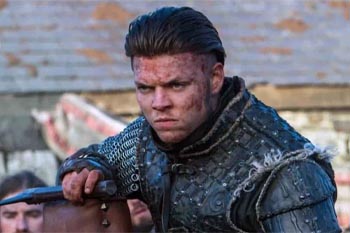 He is one of Vikings' main characters who dies last on the show. And if his death has disappointed many fans, it's still one of the most emblematic moments of the TV series. Ivar made a surprising decision in the Vikings series finale, sacrificing himself in order to save the life of his brother Hvitserk. He is then killed by a Wessex soldier during the show's last epic battle. At first, Michael Hirst didn't want to give Ivar a noble death but got scared that his character "was slightly too one dimensional," and decided to show a more vulnerable side of the warrior played by Alex Høgh Andersen.
Quick access
About us
Originally created by Prince Rainier III of Monaco, and now under the Honorary Presidency of H.S.H. Prince Albert II of Monaco, the Monte-Carlo Television Festival has become the The Not-to-be-Missed TV event for the entire television industry.

Our contacts
Le Triton, 5 rue du Gabian, entrée C
98000 Monaco