The Resident : en route pour la saison 2 !
24/09/2018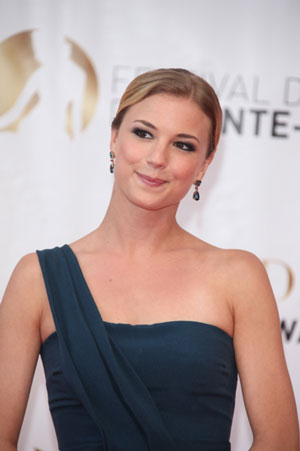 Inédite en France, la medical drama The Resident reviendra le 24 septembre pour une deuxième saison sur FOX.
La série suit les tribulations des médecins du Chastain Park Memorial Hospital à Atlanta et, plus particulièrement, celles de Conrad Hawkins, un jeune interne, sous les ordres duquel on assigne un autre interne, Devon Pravesh, et de Nicollette, une infirmière qui intéresse beaucoup Conrad... Devant faire face aux urgences médicales au quotidien, à des situations où la vie des patients sont en jeu, les jeunes médecins devront souvent, au péril de leur poste, mettre de côté les règles de l'hôpital Chastain s'ils ne veulent pas aller à l'encontre de leurs convictions profondes...
La série avait su séduire son public, dont la patience a été mise à rude épreuve suite au season finale de la saison 1, et qui obtiendra enfin les réponses à ses questions !
La sublime Emily VanCamp avait été présente lors de la 52ème édition du Festival (2012).
Quick access
About us
Originally created by Prince Rainier III of Monaco, and now under the Honorary Presidency of H.S.H. Prince Albert II of Monaco, the Monte-Carlo Television Festival has become the The Not-to-be-Missed TV event for the entire television industry.

Our contacts
Le Triton, 5 rue du Gabian, entrée C
98000 Monaco