Editorial
The constantly changing international television industry features an ever-increasing number of platforms which enable viewers to access a variety of content whenever and wherever they want from the device of their choice. As a result, more than ever before, studios, TV channels, digital platforms, industry professionals of all kinds, fans of TV series and specialist media outlets need access to the best possible opportunities for discussion and networking.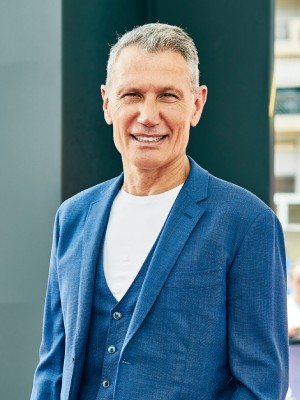 For over 60 years, the Monte-Carlo Television Festival has supported the development of this dynamic sector by organising an annual international event that provides a space in which to take stock of the industry and to size up new talent and creations from all over the world by means of the Golden Nymphs competition. Since 1961, the Festival has been anticipating developments in the sector and helping to promote the entire international television and streaming industry. Today, it is acknowledged as the perfect launchpad for global television content production.
The event is carefully scheduled for June to align with the operating calendars of studios and digital platforms. This means that industry professionals are able to promote their new productions, reach audiences and take advantage of the attendance of more than 200 accredited journalists. Fan engagement is enhanced by the organisation of special themed events, where they can meet the stars and showrunners of their favourite programmes. By offering world premieres, tributes, signing sessions and interactive panels on life behind the scenes of television productions, the Festival creates an experience that appeals to the public, the media, producers and distributors, reflected in a growing social media presence.
A major springboard for new content and a pioneer from its earliest days, the Monte-Carlo Television Festival is renowned as a forum where industry professionals can do business, engage in discussion and be creative, all in a secure and festive atmosphere.
Laurent Puons
CEO

Quick access
About us
Originally created by Prince Rainier III of Monaco, and now under the Honorary Presidency of H.S.H. Prince Albert II of Monaco, the Monte-Carlo Television Festival has become the The Not-to-be-Missed TV event for the entire television industry.

Latest news
05/06/2023
---
---
02/06/2023
Our contacts
Le Triton, 5 rue du Gabian, entrée C
98000 Monaco