Last Light - World Premiere Screening
02/05/2022
The Festival will host this year's world premiere of the thriller series Last Light at the end of the Opening Ceremony.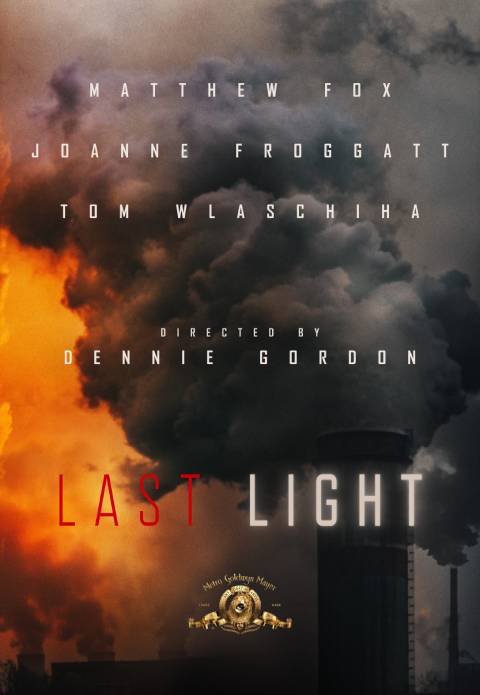 Produced by MGM International TV Productions, in association with Peacock, Viaplay, MBC group, Stan and internationally distributed by MGM; Last Light is based on Alex Scarrow's international best-selling novel. This five-part thriller is directed by Dennie Gordon (Jack Ryan) and stars Matthew Fox (Lost), Joanne Froggatt (Downton Abbey), Tom Wlaschiha (Game of Thrones), Alyth Ross (Traces), Taylor Fay (Judge Rinder), Victor Alli (Belfast) and Amber Rose Revah (The Punisher).
Last Light explores what would occur if something were to happen to the world's oil supply and questions the world's dependency on this precious natural resource. The series follows petro-chemist Andy Yeats (Fox), an expert in the oil business. While on a business trip to the Middle East, Andy realizes that his worst fears are coming true. Andy's teenage daughter, Laura (Ross), is alone at home in London while his wife, Elena (Froggatt), and young son, Sam (Fay), are in Paris. Amid this chaos, each family member will sacrifice everything to find one another and make their way home, despite the distance and the dangers that separate them.
Dennie Gordon, Joanne Froggatt and Tom Wlaschiha have confirmed their participation.
The director Dennie Gordon, Joanne Froggatt and Tom Wlaschiha have already confirmed their presence. They give you an appointment on June 17, 2022, to discover in exclusivity the first two episodes of this event series.
Quick access
About us
Originally created by Prince Rainier III of Monaco, and now under the Honorary Presidency of H.S.H. Prince Albert II of Monaco, the Monte-Carlo Television Festival has become the The Not-to-be-Missed TV event for the entire television industry.

Our contacts
Le Triton, 5 rue du Gabian, entrée C
98000 Monaco
Tel: (+377) 93 10 40 60
Fax: (+377) 93 50 70 14