Monte-Carlo Television Festival announces the creation of a new prize: the International Golden Nymph for Most Promising Talent
14/04/2022
Monte-Carlo Television Festival announces the creation of a new prize:
The International Golden Nymph for Most Promising Talent
In its 61st year, the Monte-Carlo Television Festival has created a brand new award - The International Golden Nymph for Most Promising Talent - which recognises the brilliant and exceptional rising talent of an actor who has elevated the bar of excellence to international acclaim.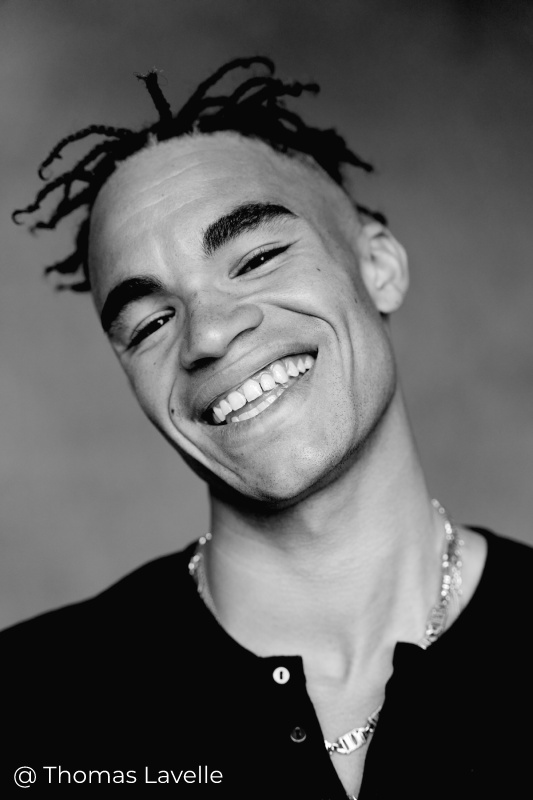 French actor, Théo Christine, has been selected for this inaugural award by the Festival.
Just 25 years old, Théo Christine's diverse body of work has, to date, included feature roles in cinema and television as Saiid in the Canal+ global hit War of the Worlds and as Alexandre in the highly successful French version of SKAM. He also played Joey Starr in the recent film about the beginnings of NTM - Suprêmes - directed by Audrey Estrougo (presented in the Midnight Screening at the Cannes Film Festival 2021). This role earned him a pre-selection among the Revelations at the César 2022.
In 2021, Théo shot an English feature film Summit Fever by Julian Gilbey, alongside Freddie Thorp and Ryan Phillippe, which is scheduled for release in 2022. He is currently shooting one of the main roles in the 8 x 52' series B.R.I. directed by Jérémie Guez for Canal +.
Théo Christine says, « I am beyond thrilled and honored to receive this award. I'm really looking forward to discovering the Festival, to meet new people and to exchange with the guests and the public. At the same time, I will be discovering Monaco for the first time, so a big thank you to the Festival team for allowing me to spend time in Monaco in the best way possible »
He will be in Monte-Carlo to be presented with the award during the Opening Ceremony of Festival's 61st edition, on June 17 2022.
Quick access
About us
Originally created by Prince Rainier III of Monaco, and now under the Honorary Presidency of H.S.H. Prince Albert II of Monaco, the Monte-Carlo Television Festival has become the The Not-to-be-Missed TV event for the entire television industry.

Our contacts
Le Triton, 5 rue du Gabian, entrée C
98000 Monaco
Tel: (+377) 93 10 40 60
Fax: (+377) 93 50 70 14