The best sports docuseries you need to watch
26/04/2022
Lately, many sports docuseries have been released – providing a deep dive into some unknown sports disciplines! Whether you're a keen athlete or an amateur, these 5 docuseries have everything to seduce you.
Formula 1: PDrive to Survive on Netflix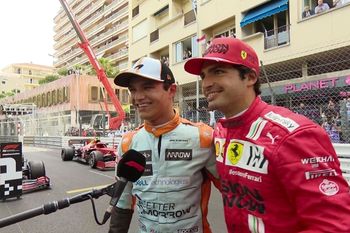 There are many preconceived ideas about the world of Formula 1. However, Formula 1: Drive to Survive has the power to break them down one by one. If you thought that international racing was just a great background noise for a Sunday nap, you're wrong. The Netflix docuseries shows the exciting behind the scenes of a wrongly judged sport. Far from being just a car race with the sound of motors, Formula 1 is in fact a sport fueled by team spirit and high stakes challenges. Many challenges that do not rest solely on one pilot, as 10 extra seconds in the pit can mean losing the race. Formula 1: Drive to Survive is an exciting adventure. You have been warned!
PSG city of Lights, 50 years of legend on Prime Video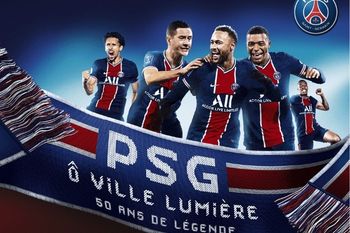 Since the Paris Saint Germain is one of the oldest clubs in France and its influence is international, diving into its history is a captivating experience. Whether the club is loved or belittled, one thing is for sure: the PSG is the talk of the town. In PSG city of Lights, 50 years of legend, we can see a powerful team that struggles to win the precious Champions League trophy. But through a contemporary view of the last seasons lived by the club, the docuseries also recalls its history.
The Last Dance on Netflix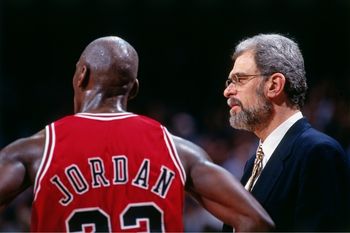 As basketball is a sport that many fans are passionate about, Netflix has chosen to give Michael Jordan supporters a documentary about the Chicago Bulls! More than a portrayal of the club, The Last Dance focuses on Michael Jordan and gets as close as possible to the beloved player. Focusing on the 1997-1998 NBA season, nostalgic fans will appreciate the many archive images that take us back to an era of great achievements by one of the best basketball players of all time.
Cheer on Netflix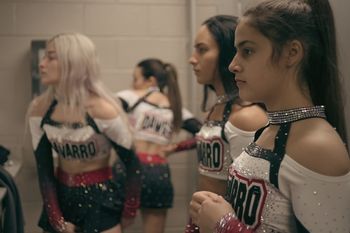 Sports docuseries also give the opportunity to discover new disciplines that are unknown to the general public. Cheer dives into the very particular and fantasized universe of cheerleading – a sport that is way different than what we can see in a lot of TV shows. At the Navarro College Bulldogs Cheer Team from Corsicana, Texas, there is no room for jokes. Training sessions follow each other and show a much more brutal reality than a bunch of pretty costumes and glitter. You have to work, and damn hard, to win the precious championship titles. Cheer will definitely change your mind about this practice by showing its ruthless backstage.
Neymar: The Perfect Chaos on Netflix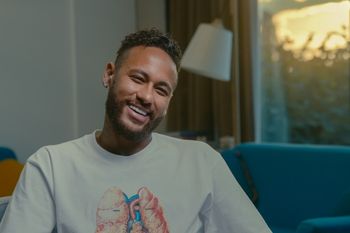 Since Neymar is one of the greatest soccer players of his generation, Netflix could not ignore this superstar! Neymar: The Perfect Chaos is a documentary in 3 episodes that follows the incredible rise of the Brazilian player. But like all heroes, he also has a pretty dark side that his fans are well aware of. Fame sometimes burns the wings of those who get too close to the sun and Neymar is as much loved as hated. The perfect chaos is the very example of a paradox that surrounds the player - who has reached an exceptional level and an ambivalent popularity.
Quick access
About us
Originally created by Prince Rainier III of Monaco, and now under the Honorary Presidency of H.S.H. Prince Albert II of Monaco, the Monte-Carlo Television Festival has become the The Not-to-be-Missed TV event for the entire television industry.

Latest news
05/06/2023
---
---
02/06/2023
Our contacts
Le Triton, 5 rue du Gabian, entrée C
98000 Monaco